WEEKEND TENTH ANNIVERSARY
A film by Andrew Haigh
If you cast your mind back a decade ago, we had a royal wedding, the London riots and another year of same-sex marriage not being legal in England and Wales. However, it was on this week 10 years ago that WEEKEND premiered, and we honestly cannot quite believe it.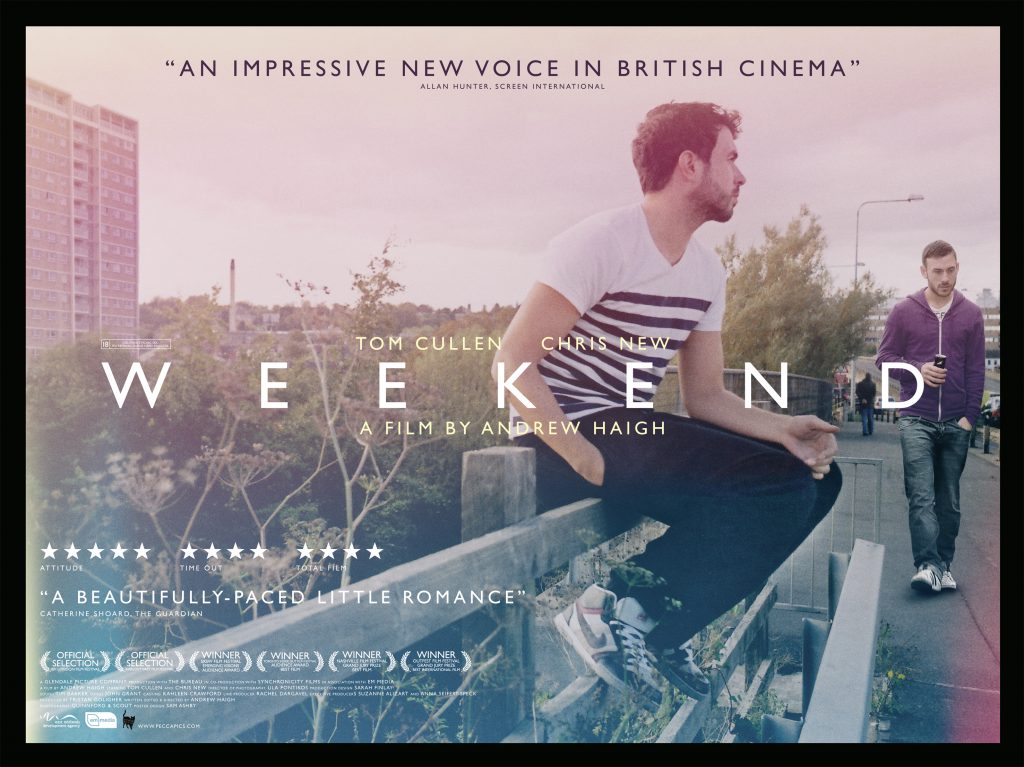 To say that this small independent film created a monumental shift in the world of cinema would be an understatement. We've gone on to see many films like WEEKEND, but it's this title that managed to create a story of the modern gay experience whilst still resonating with the wider audiences, regardless of sexual orientation.
Andrew himself reflects "Can it really be ten years ago? WEEKEND will always be the film I hold closest to my heart and the way it has resonated with audiences over the years has meant everything to me."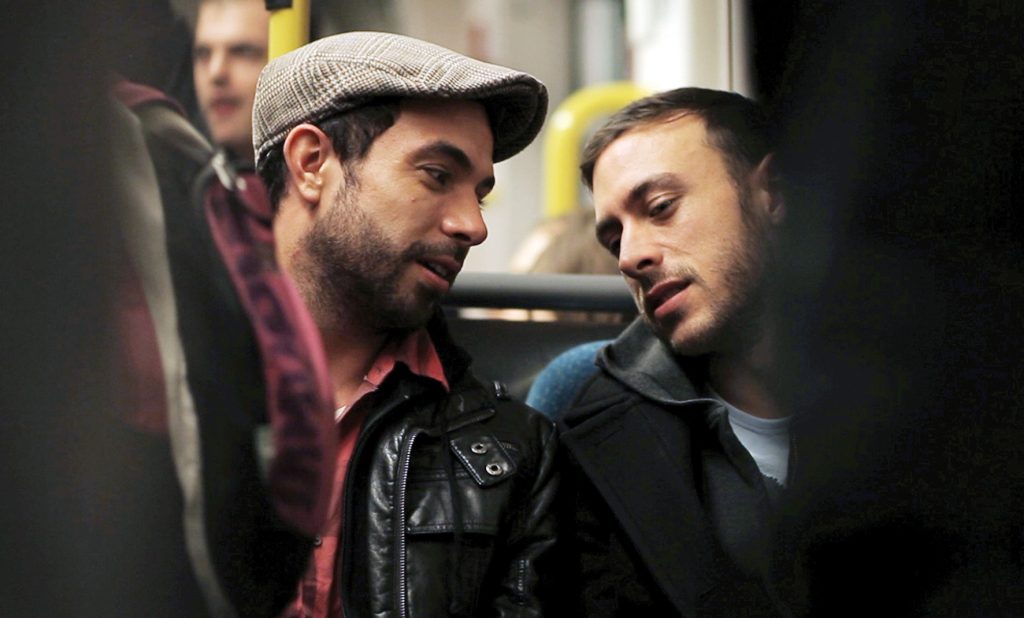 Over the years Haigh's masterpiece has meant different things to different people, for some it has become a comfort film but for others it was catalyst that helped them come out.
Darryl Griffiths describes WEEKEND as "the film that broke me and ultimately built me back up to have the courage to say I'm gay. You can have all the budget and box office returns – but you can't put a price tag on that impact. Getting to thank Tom Cullen personally at LFF 2019 a dream!"
Abiyasha seconds this describing that the film became "a way to understand myself. I've watched it 9 times already and it has become my yearly routine."
For many, the impact of the film is also reflective in their own work. Filmmaker Charlie Tidmas explains that "everything I've ever made and ever will make comes back to being influence by this film. Life-changing stuff!"
Writer Adam James says "Happy 10th birthday to the film that rocks my soul, warms and then promptly breaks my heart. Every time. Normalised gay representation, beautiful character dynamics and dialogue so natural, I wish it were a wine…"
We here at Peccadillo thoroughly enjoyed working on this film too! Peccadillo's Founder Tom Abell reflects, "every so often, as we approach the release of a film, a title comes along that just catches the zeitgeist and you can feel the anticipation and excitement of the audience before the film is even released.
WEEKEND was the first film that did that for us. Just before the UK premiere at the London Film Festival I was chatting with Andrew, Tristan, Chris and Tom and I said, 'this moment is going to change all our lives' – and it did."
"A huge thank you to everyone who pushed this little gay film out into the world. It certainly changed my life. I might even watch it again. It's been a while…" – Andrew
You can rediscover WEEKEND on PeccadilloPOD