The film they tried to supress
Papicha is a fierce and probing look at the 1990s Algerian civil war from the perspective of its young women. The film follows Nedjma (otherwise known as Papicha), a university student who dreams of becoming a fashion designer and opening her own boutique for the women of Algeria. But all around her civil war is closing in, Islamic extremists are locked in a violent battle against the military government. Posters threatening women who do not wear Hijabs in public begin to appear on her campus and mobs of black Hijab clad women burst into their lectures demanding they strictly adhere to their religious demands. In protest, Nedjma channels all of her creative energy into a fashion show, defiantly ignoring these impending dangers in favour of her own feminine resistance.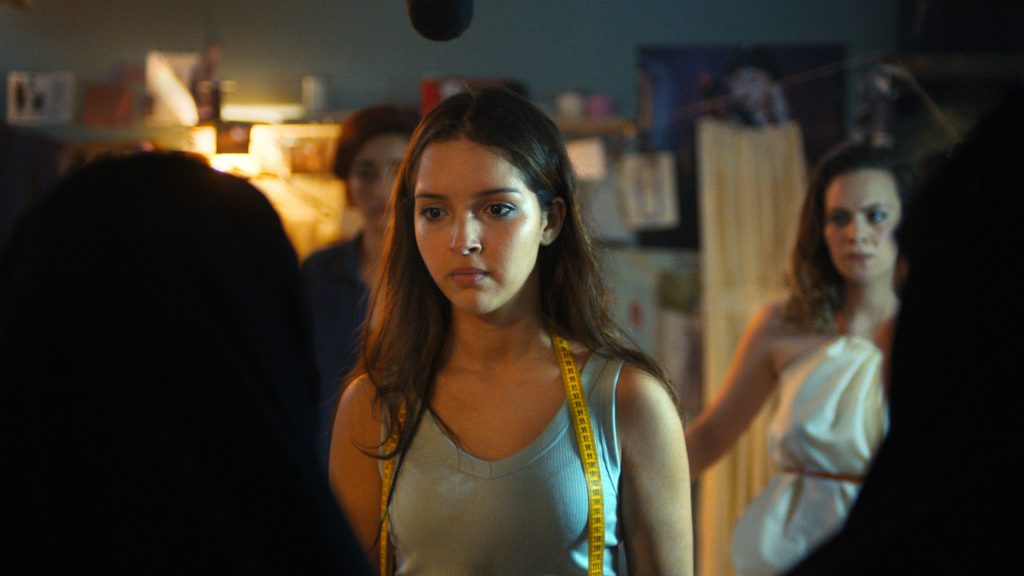 Although the story of Papicha is fictional, the film's director Mounia Meddour has stated that it is partly based on her own experiences growing up in Algeria during these times. Like Nedjma, Meddour studied and lived at the City University until her and her family were forced to leave the country when she was 18 due to increasing violence. This film is in homage to the young women, embodied by Nedjma and her friends, that stayed and formed a resistance against this violence and patriarchal oppression.
The character of Nedjma and her closely knit group of equally defiant female friends, is also illustrate of the youth movements that were appearing in Algeria at this time, in active protest of this rising extremism and violence against civilians. One of the most notable groups of this time was the Youth Action Rally (RAJ) which was formed in 1993. This organisation was created in response to the rise of radical Islamism and wanted to bring these divided forces back together.[1] It was passionate in its support of women's freedom and right to protest, with its first ever president being a woman. Its committees were primarily founded on university campuses, meaning the organisations members were primarily made up of young intellectuals. In focusing her film on a university campus and its female students, Meddour is celebrating the activism of youth movements like the RAJ during this period, providing a hopeful, united young voice to counter the violent oppression of this era.
Interestingly the RAJ is still an operating organisation today. They have recently lent their efforts to supporting the ongoing pro-democracy protests in Algeria, with multiple members of the group being arrested during these peaceful protests including their president.[2] The events shown in Papicha and the 1990s Algerian Civil War directly link to the current turbulent political crisis in Algeria. Young protesters are being arrested merely for their peaceful political activism. Amnesty International has called these arrests 'an unacceptable violation of their rights and liberties'[3] It appears that Papicha's for freedom is not yet over, as is the case for thousands of young Algerians protesting for their right to a democratic government.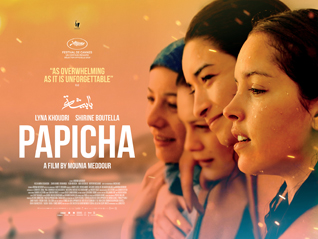 ---
[1] Ratiba Hadj-Moussa (2019) 'Youth and activism in Algeria. The question of political generations' The Journal of North African Studies
[2] https://peoplesdispatch.org/2020/03/09/algerian-security-forces-arrest-10-anti-government-protesters/
[3] https://www.amnesty.org/en/latest/news/2019/09/algeria-end-clampdown-on-protests-amid-wave-of-arrests-targeting-demonstrators/