A Film by Hong Khaou
In Cinemas and Streaming in the UK Now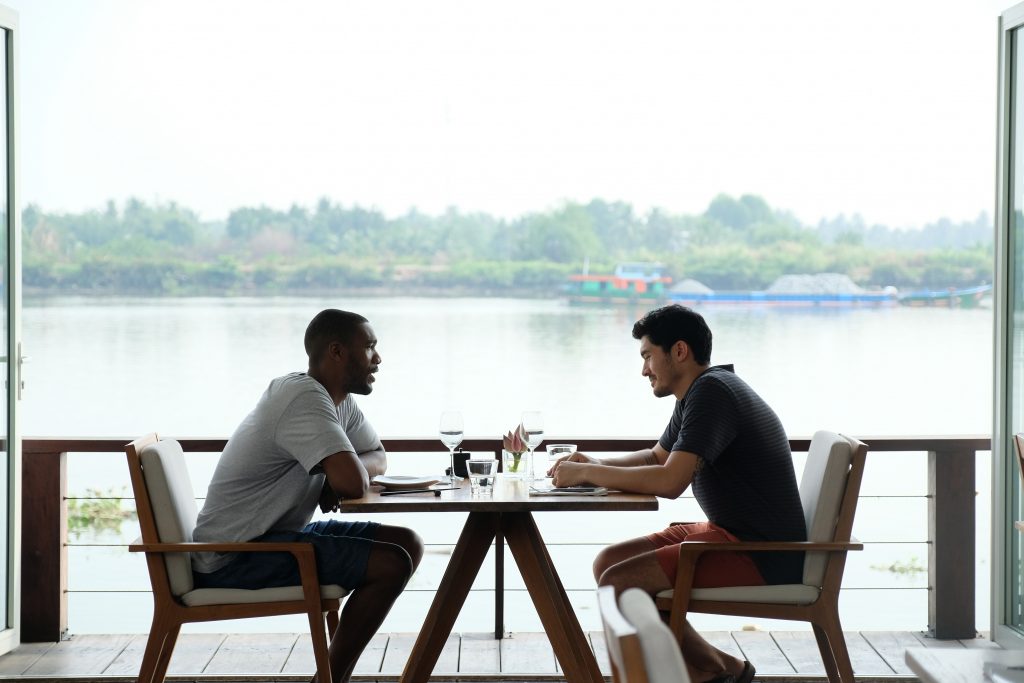 This week welcomes the release of director Hong Khaou's second feature film Monsoon, following his critically acclaimed debut feature Lilting. In Monsoon we see Hong Khaou drawing on similar themes to the ones he explored so touchingly in Lilting: cultural displacement, generational divides and a search for identity. Monsoon follows a young British-Vietnamese man Kit (Henry Golding, Crazy Rich Asians, The Gentlemen) as he returns to Vietnam for the first time since his childhood to scatter his parents' ashes. Along the way he finds unexpected romance with handsome young American Lewis (Parker Sawyers) who has his own complex history with a Vietnam of the past. The two men bond over their shared dislocation in a country which greatly impacted both their identities.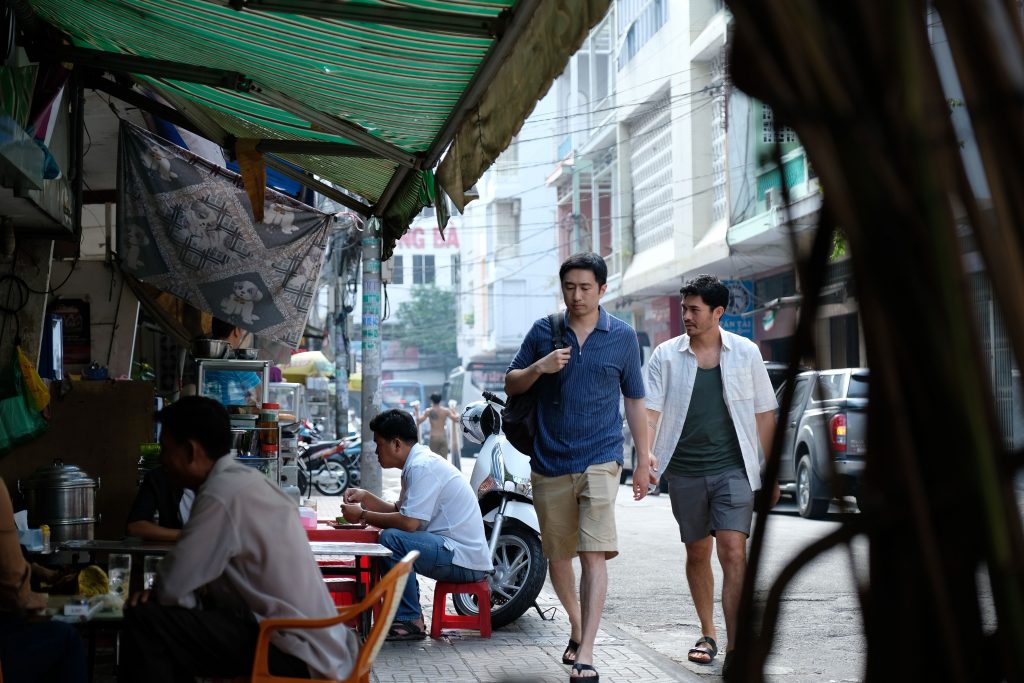 Hong Khaou drew from personal experiences for his inspiration for Monsoon, reflecting on his own experience of having to migrate to Britain at eight years old as a political refugee and his subsequent feeling of cultural displacement from his home countries of Cambodia and Vietnam. Monsoon, therefore strives to capture this transitional state of living that many first and second generation migrants exist within, being both physically and culturally dislocated from a country you remain connected to. A country which inextricably impacts your identity and sense of self despite having very little or no memory of this space. Through Kit, Hong Khaou questions what it must feel like to be treated like a tourist in a place that was once your home.

Hong Khaou has also stated that in Monsoon he wanted to show Vietnam in a new light, working against the invasive American perspective that has dominated the representation of the country in film, 'Vietnam is always seen as a victim, I wanted to show it as it is.'[1] Therefore, in Monsoon, Khaou focuses on Vietnam as the thriving, bustling metropolis it has evolved into, as well as its' new generation of young people who are beginning to pull away from their parents' traditions and ways of living. This new generation is represented by the character Linh (Molly Harris), a young woman who has big ambitions and is reluctant to takeover her parents' declining Lotus Tea business. She tells Kit that the tea that they produce is outdated and that 'nobody drinks it anymore', illustrating how the Vietnam of the past is rapidly changing as is its' long-standing cultures and traditions. Hong Khaou captures this moment of change in Monsoon, drawing a connecting line from the disappearing Vietnam of the past, the one he grew up in, to the altered Vietnam of the present. Noticing how despite this change, the country's painful history continues to impact the present across generations and families. Monsoon at its heart is a film about how we look the past to understand the present. We follow Kit as he rediscovers a Vietnam which now feels foreign to him and attempts to find traces of his parents and their past selves through these explorations. Ultimately, Kit's search for understanding and self-discovery is universal, it is a reflection on how we retrace steps in our history and our family's history to better understand ourselves.

---
[1] Tara Brady, The Irish Times (2020) https://www.irishtimes.com/culture/film/hong-khaou-vietnam-is-always-seen-as-a-victim-i-wanted-to-show-it-as-it-is-1.4358454.