Remembering the Hidden Heroes
Today we would like to join in Remembrance Day with a small tribute to all LGBTQI+ people who also participated in the First World War. Most members of our community had to hide their sexuality, which was illegal until 1967.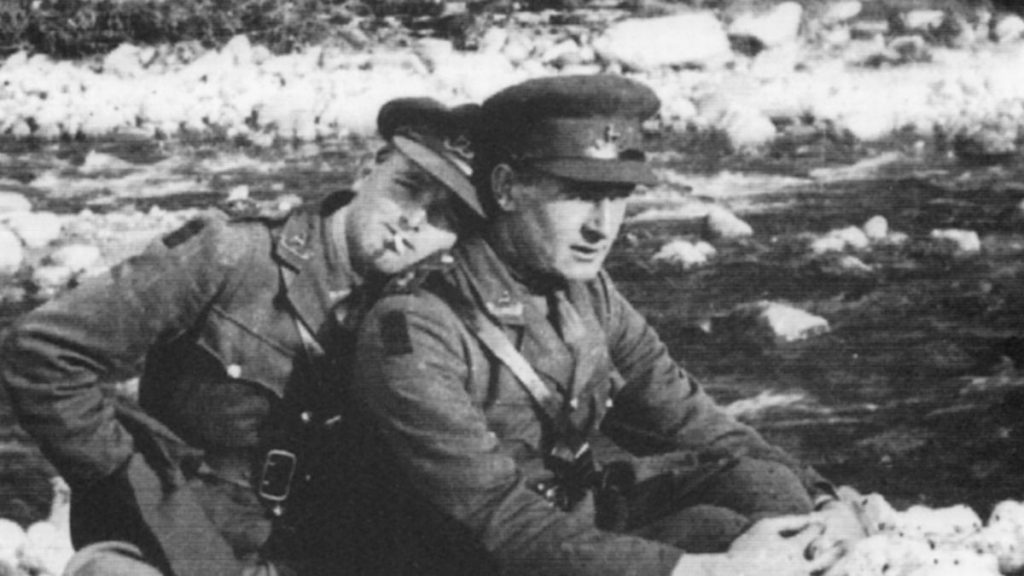 During World War One homosexuality was not in fact banned by British army regulations – this was not until 1955. However male homosexuality was illegal throughout the UK at this time, so most homosexual soldiers kept their sexuality secret. Homosexual soldiers who spoke openly about their sexuality were reported to their superiors for "indecency" and at least 230 soldiers were court-martialled and sent to prison for this. Many others were prosecuted and sentenced in civilian courts. As any evidence of homosexual acts meant corporal punishment or two years' imprisonment, recordings of experiences are rare.
We have a few examples of LGBTQI+ people in the war. Arguably the most well-known are the poets Wilfred Owen and Siegfried Sassoon who met during their stay at Craiglockhart War Hospital, where they developed a strong relationship. It is suggested that the pair were homosexuals, although they kept their identities hidden at the time, post-war 'love letters' from Owen to Sassoon were discovered. Owen died tragically a week before the signing of the armistice and Sassoon survived the war. Their poems include 'Anthem for Doomed Youth', 'Dulce et Decorum Est', "Suicide in the Trenches" and "Aftermath".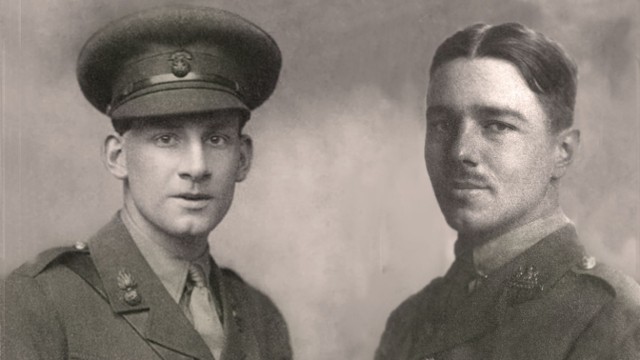 Surviving private correspondence from fellow poet, Rupert Brooke, indicated that he was attracted to both men and women, and that he had sexual relations with both during his lifetime. However, they also show that he struggled to understand and accept his bisexuality.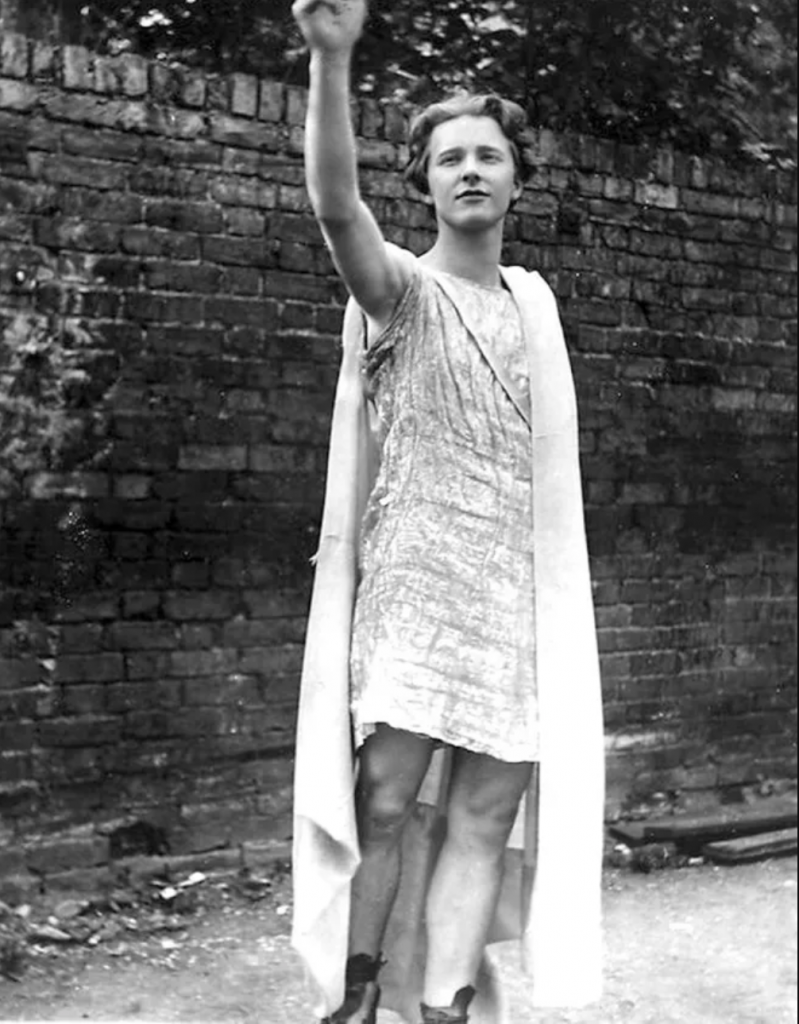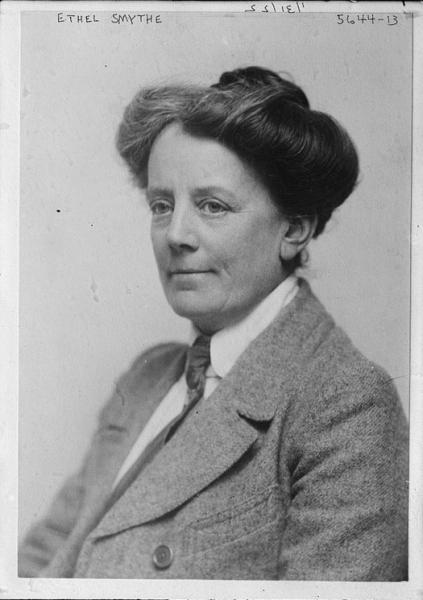 Ethel Mary Smyth was a suffragette and was briefly imprisoned for her activities in 1912. During WW1 she served with the British Red Cross in Italy and France, and trained as a radiographer. Prior to serving Ethel was known to have romantic relationships with women and frequently wore male clothing. It must be noted that although there was no direct law against female homosexuality, there were still risks involved.
Despite the importance of the historical moment of WW1 we do not have many cinematic examples of queer war stories. It is worth highlighting that even though it is not a queer film, the first gay kiss between two men dates back to 1927, in the film WINGS. The film, awarded Best Picture at the Oscars, follows the story of two soldiers Jack and Dave competing for the love of a girl before finding out their true love for each other. Throughout the film, the soldiers' relationship is described as a friendship, but it is very clear that it is more of a romantic connection that ends with a dramatic kiss in each other's arms. The final dialogue between the soldiers reveals the true nature of their relationship: 'You know there is nothing in the world that means so much to me as your friendship'.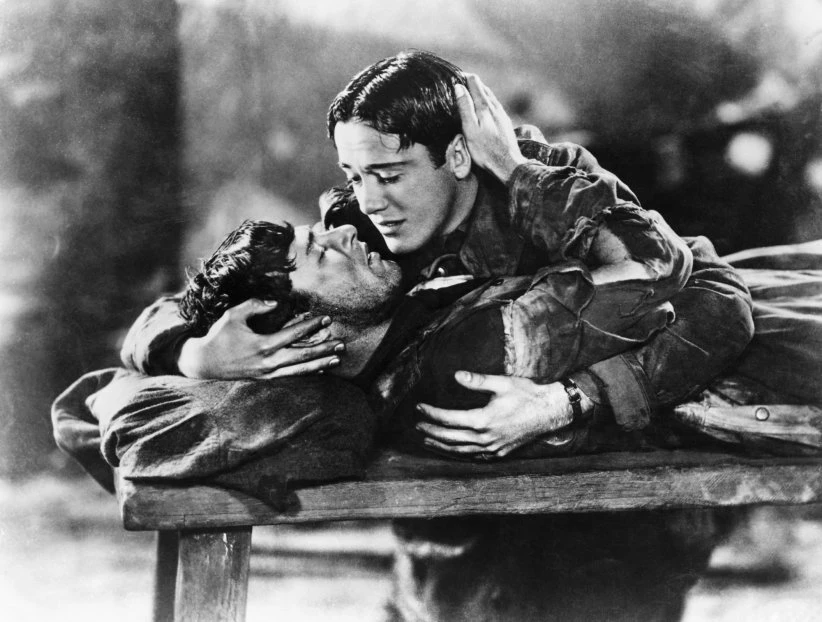 We also have the recent example of BENEDICTION, which portrays the experiences of the poet Siegfried Sassoon during the war who was hospitalised in a psychiatric institution for his anti-war stand.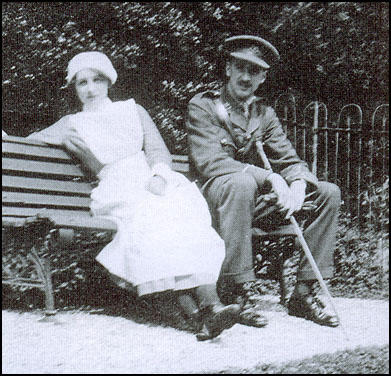 A different perspective through the eyes of nurse Vera Brittain is the film TESTAMENT OF YOUTH, which without being an LGBTQI+ film, portrays in a secondary way Vera's brother, Edward Brittain, who was awarded the Military Cross for his services at the Battle of the Somme in 1916, where more than 20,000 people died. Edward Brittain died in 1918. At the end of the war, Vera revealed that the day before his death her brother had been accused of homosexual activity, after a letter from him was opened by the censor. Historians now believe that he walked into enemy fire as a form of suicide.
The LGBTQI+ community remained hidden within the military until the year 2000 when the ban on homosexuality was lifted. Although we cannot change what has happened in the past, we can take a moment to remember those who risked their lives, in more ways than one, to serve and hope for a better future.

Please never forget:
Wilfred Owen, Siegfried Sassoon, Rupert Brooke, Ethel Mary Smyth, Alfred Boyd, Frederic Llewellyn, Lieutenant Wilfrid Marsden, F.R. West, Edward Brittain, E.M. Forster, May Toupie Lowther and Joseph Randall Ackerley amongst the many hidden heroes in World War 1.