Peccadillo at BFI Flare 2023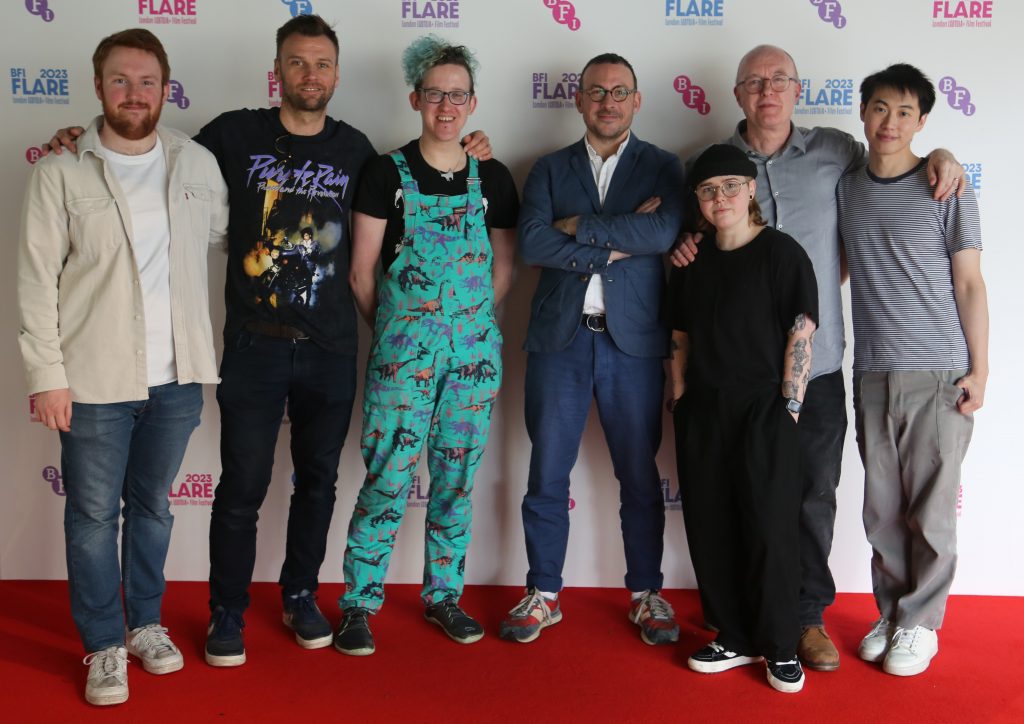 Another year of the BFI Flare festival has drawn to a close and it has been another exciting edition for Peccadillo Pictures, with two new films debuting and a Sofa Club streamed straight from the BFI to boot.
Our special Flare Sofa Club was a landmark for the series by becoming the first ever in-person edition. Complete with an actual sofa and a line-up of exciting festival guests, we broadcasted live from BFI Southbank to an audience of filmmakers and film fans. The guests included directors of some of the festival's buzziest titles, such as Kokomo City's D Smith, Before I Change My Mind's Trevor Anderson, and 1946's Sharon 'Rocky' Roggio, alongside Flare programmer, Rhianna Ilube. The always delightful Chris New hosted our discussion, tracking the filmmaker's journeys to Flare and the queer stories that shape their films. If you haven't already, check out the full Sofa Club on our YouTube Channel:
The first of our films to appear in the festival was Lie With Me, for which we were joined by its director and screenwriter, Olivier Peyon. Based on the acclaimed and best selling novel, Arrête avec tes mensonges by Philippe Besson, it follows a gay novelist who is haunted by his past when he returns to his hometown after thirty-five years. He is stunned to meet Lucas, the son of his first teenage romance Thomas, and the two search for answers from the wounds in their pasts left by him.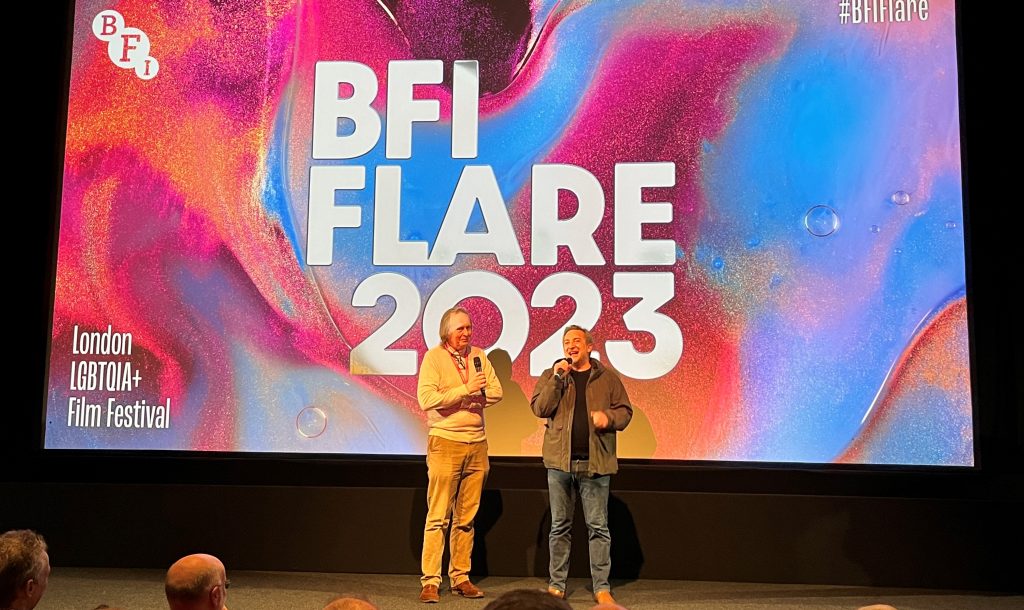 Its moving story of the intoxicating force of first love was met by rave reviews from the audiences of its two sold-out screenings. Olivier joined the audience for a fascinating Q&A after the film, discussing how he adapted the novel, casting the young stars of the flashback scenes alongside the French stars and the accidental story of finding his most important and beautiful location for the film. Cinerama has already declared it "one of the year's best films", while Shadows on the Wall noted that the film was "romantic, sexy and provocative in the way it challenges us to meaningfully confront our own history."
For our next film we presented the European premiere of Golden Delicious, a charming coming-of-age romance from Canada. It is the first feature of director Jason Karman, who joined us for the festival, alongside the film's dreamy love interest Chris Carson and producer Kristyn Stilling. The film focuses on Jake, an Asian-Canadian teenager weighed by the expectations and pressure put on him by his father and long-term girlfriend. It's only when Aleks, a handsome and openly gay Basketball whiz, moves across the road that Jake begins to discover what he really wants.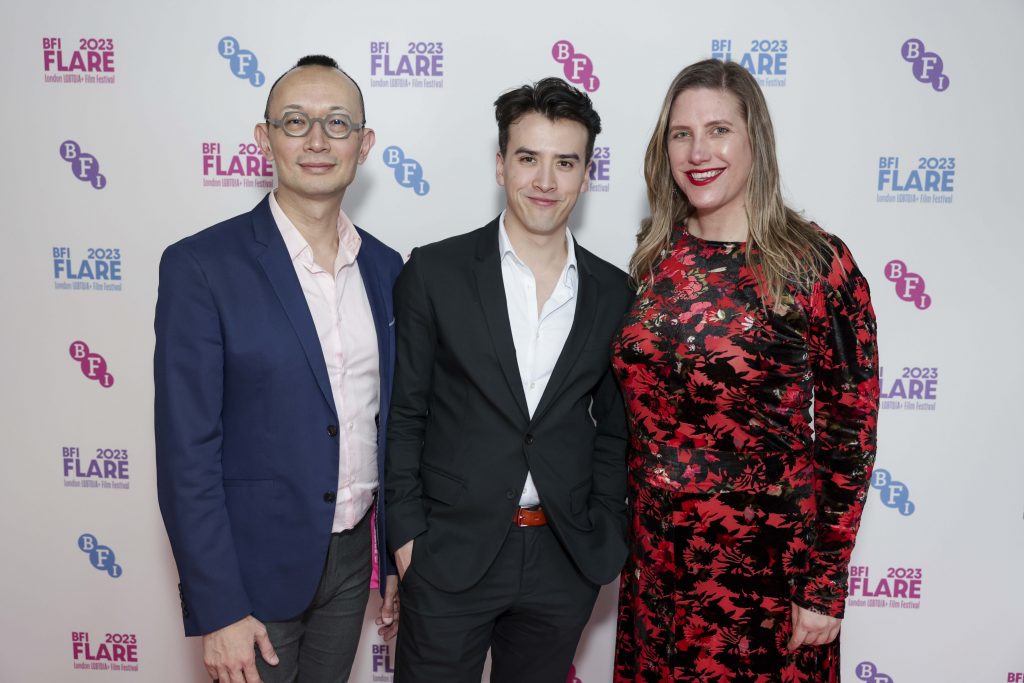 Jason spoke passionately about his desire to show that queer Asians could lead a film, be sexy and have a happy ending – qualities that shined through in the film's refreshing exploration of queer identity and Asian representation. Critics have already echoed this, calling the film "exciting, refreshing and heartwarming" (Showbiz Report) and remarking on the "richly layered" story (The Reviews Hub). The audiences at Flare equally embraced these qualities and contributed to two lively post-film Q&As with the team, who shared their experiences making the film come to life with a very limited budget as well as their most memorable moments (look out for Chris's lap dance when the film releases!)
We are so excited to release both these films so keep your eyes peeled for release dates coming soon, where you may even get some more exclusive Flare content!