Your ideal weekend. Three days of quality LGBT cinema.
Enjoy some time-in this weekend fulfilling your queer cinema itch as two of Peccadillo's best have been selected for TV showings.
The Peccadillo TV weekend consists of the beautiful Weekend, showing Saturday on Channel 4 at 11.20pm, and the gorgeously understated Tomboy, on BBC 4 at 10.30pm. 
Céline Sciamma's Tomboy is a wonderfully subtle exploration of the nature/nurture debate and to what extent gender is just something that we wear. Set during summertime in a picturesque and petite-bourgeoisie town outside Paris, it follows a ten year old named Laure, who with her impish face and pixie hair could easily be mistaken for a boy. So she is, in fact, when a new friend named Lisa develops a crush on her. Laure decides to adopt the role of Mickäel, and for this pretense she is able to fight, play football and altogether have fun. But a new school term is impending, and she can't keep up this role forever.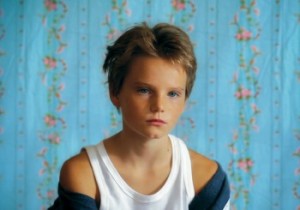 Whether she is actually transgender or simply boyish, we don't find out, and nor does Tomboy concern itself with in-depth analysis. It's a snapshot of how children make sense of their identity through the gender, and an adorable, low-key gem that never rises to the drama that its subject could allow.
It's difficult to stress just how good and unmissable Andrew Haigh's Weekend actually is. A romance drama film, it put director Andrew Haigh – who is now directing HBO's new hip gay comedy show Looking, essentially a gay version ofGirls – on the map as an impressive new talent in British cinema.
Taking an understated approach that captures realism as its best, Weekend observes a love developing rapidly and organically, taking its two participants by utter surprise and almost to their inconvenience. What starts as a simple one night stand started by cruising at a gay bar becomes increasingly more complex as the pair discover their connection runs deeper than just attraction.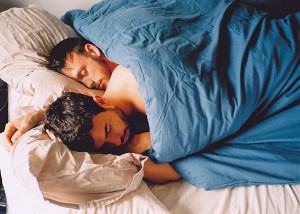 The dialogue is so natural, the performances so nuanced, and the sex scenes so genuinely passionate it makes for an absorbing and quite moving experience. It's also stunningly shot. Haigh has created a work of effective simplicity. It's also a rare thing for a gay film to barely make any bold references to their homosexuality, these are just two people falling in love. The fact they are gay isn't really much of a concern of Weekend, rather, it is just interested in the way love can spring upon two people one day when they least expect it, occurring more quickly than they can fathom.
Peccadillo are beyond chuffed to have been behind pieces of such stunning, memorable and timeless drama.
In addition to contemporary LGBT cinema, you can also be transported to '80s Thatcherite London with the classic My Beautiful Laundrette. The gay comedy-drama that launched Daniel Day Lewis' career will be shown on Saturday at 10.30 on BBC2.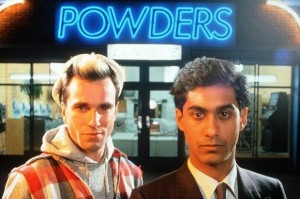 It's refreshing to see not just one, but three quality LGBT films made accessible to a wide audience. And here we were assuming films on TV were just endless, uninspiring re-runs, mostly consisting of  '90s action movies and dull westerns. 
It's fine to stay in once in a while.