A glimpse into February – A Map for Love and The Adored
Our January home releases were two disparate gay films of equally great quality, yet February is set to be a strong month for fans of lesbian cinema, as we bring you two different but equally absorbing and enthralling works.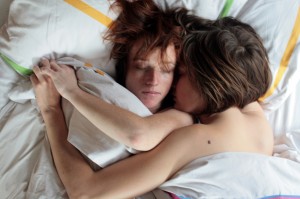 A Map for Love is an inventive, minimalist drama from Spain, brought to us by director Fernandez Constanza, that succeeds with simply three characters. Roberta (Moro Andrea) is a woman with a young son, who has discovered her true sexuality through a tempestuous romance with free-spirited Javiera (Francisca Bernardi). The issue is, she hasn't yet come out to her conservative mother Ana (Mariana Prat), and in an affecting scene near the beginning of the film she confesses to her about the relationship.
Ana is less than impressed, but still willing to meet her daughter's girlfriend. Roberta sets about arranging a sailing trip, ignoring the weather warnings that a storm is brewing. The three of them board. The wine flows, food is consumed, but tensions soon begin to build as past resentments surface. Roberta feels pangs of inferiority and jealousy as her lover and mother make a surprising connection despite their polarized views. Javeria is a actress of artful, erotic films, a political activist and a philosopher; her thought-provoking vocalisation of her views that exist in contrast to Ana's traditionalist outlook give the film real intelligence. The fiery interaction between the characters, in such a limited and claustrophobic space, gives it the pleasing air of a stage production.
The aggressive weather and the impending sense of danger make the characters vulnerable, thus exposing their motives. An intelligent script and strong performances make their relationships fascinating from start to finish, leaving the viewer to pose questions about their agendas, and proving that a film primarily based on dialogue and interaction can be just as gripping as one with a complex plot. Sharp, sophisticated and well-executed, those behind a A Map for Love are certainly ones to watch. Purchase it here on DVD.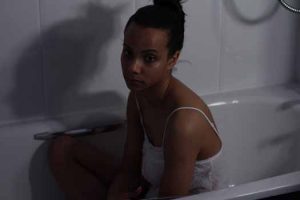 The Adored is equally tense – albeit more traditionally – as it uses the psychological thriller genre to keep the audience on edge. Like A Map for Love, it has an astute sense of place, but rather than a stifling sailing boat the setting is a remote home in the Welsh countryside (shot on location in the atmospheric house where Mary Shelley wrote Frankenstein, in the 19th century village of Tremadog).
Previously successful model Maia (lone Butler) is facing a lull in her marriage and career, and decides to give the latter a reboot by undergoing a shoot by famous celebrity photographer Francesca Allman (Laura-Martin-Simpon), and gladly accepts Francesca's offer to stay in the solitude of her country home. The tone rapidly becomes sinister, however, as Francesca gradually reveals an obsessive nature, as does Maia's jealous husband. Soon, matters escalate into a competitive pursuit of dangerous desire. Erotic and engrossing, Medland and Singh have created a work of sensuality that keeps you pondering. Be seduced by ordering it here.