MD Tom Abell: Celebrating 15 Years of Peccadillo Pictures
Tom Abell: 15 Years of Peccadillo Pictures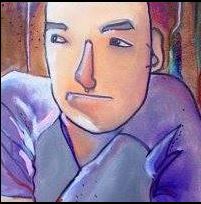 2000 AD; the name of the galaxy's greatest comic, the beginning of a new millennium and the year that Peccadillo Pictures was born.
Originally the company was going to be called Piccadilly Pictures in honour of Mark Finch and Tony Kirkhope, two of Tom's friends who previously organised The Piccadilly Film Festival and had both met untimely deaths. Fortunately the name was already registered to another company, so Peccadillo was suggested as a good replacement (thank you Nicky Gallani) as being the old English word that Piccadilly was derived from.
The company was started on a small loan and originally operated from a desk in Tom and Kahloon's bedroom, but within a year had a room of its own.
The first film to be released by Peccadillo Pictures was DROLE DE FELIX by Olivier Ducastel and Jacques Martineau.
The first VHS / DVD release was LIKE IT IS by Paul Oremland (Yes, VHS was still very popular back then)
The Peccadillo logo was designed by Steve Edwards and is based on Bam Bam, Tom and Kahloon's cat, who was the office manager until the office moved to Hoxton in 2004. Sadly Bam Bam died in 2009 just before her 23rd birthday.
Peccadillo
Noun: A triumphant little sin.