The Boys are Back for Christmas
The second BOYS ON FILM of 2017 is arriving a touch later than usual, but presents the perfect antidote to Christmas viewing, either on DVD or in high definition On Demand. As you know BOYS ON FILM is the world's most successful short film anthology series, now with it's seventeenth edition aptly titled LOVE IS THE DRUG. Here's a run down of the nine films in this collection along with links to interviews that their directors did with Gay Star News.
ALEX AND THE HANDYMAN
Dir. Nicholas Colia (USA) 14 mins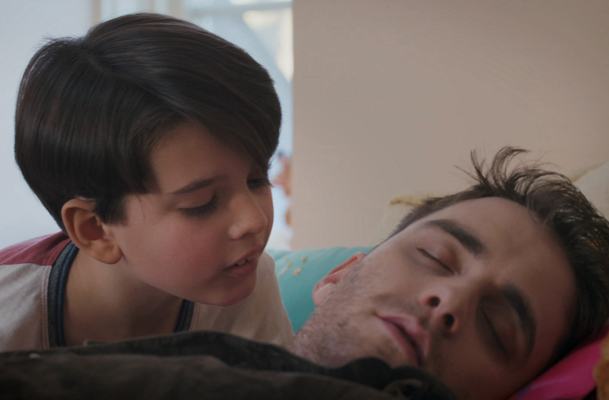 When Alex, a precious nine-year-old boy, develops a crush on Jared, the moody twenty-five-year-old handyman who works in the mansion where he lives, he will stop at nothing to get his attention.
Read the interview with director Nicolas Colia HERE
NICHOLAS COLIA is a Brooklyn-based filmmaker who recently graduated from NYU Graduate Film School. Alex and the Handyman is his graduation film, it screened at Palm Springs International ShortFest and Outfest and has since won numerous awards. He is currently finishing work on a new short, a TV series and a feature film.
MR SUGAR DADDY
Dir. Dawid Ullgren (Sweden) 13 mins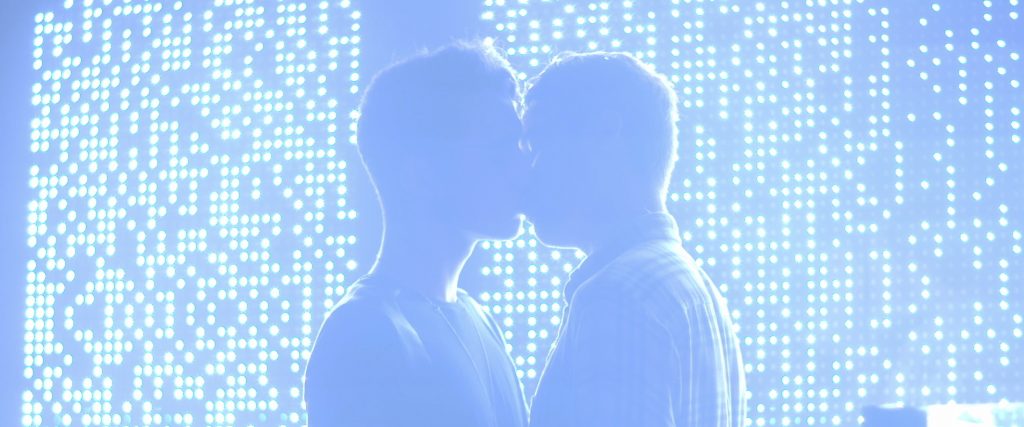 Fifty-something Hans is looking for a fresh start. When he is pursued by the handsome younger Andrej, he falls for him fast. As the pair get closer, his wallet becomes looser. Is Andrej interested in Hans, or just the perks of an older man?
Read the interview with director Dawid Ullgren HERE
Dawid Ullgren studies directing at the Stockholm Academy of Dramatic Arts.  Dawid has previously directed the award-winning shorts Karma is a Bitch (2014) and Love at 03:56 (2013). Dawid also works as a casting assistant in Sweden, and holds a diploma in screenplay writing from Alma Writer College.
SPOILERS (Iris)
Dir. Brendon McDonall (UK, Australia) 22 mins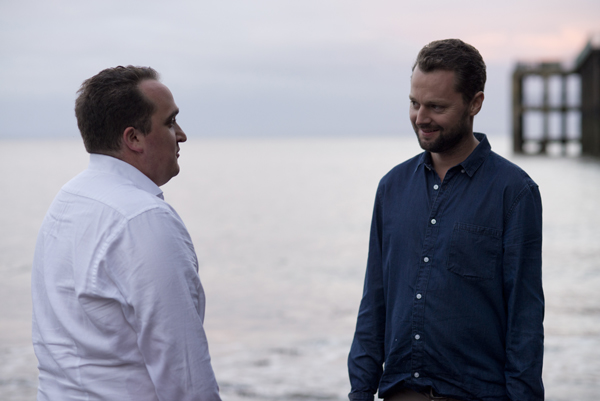 Leon's loved and lost. Scarred by his experiences, his life takes a turn for the better when he meets the ideal man. Life seems full of possibility again, but what if he knew the ending before it even began?
Read the interview with director  Brendon McDonall HERE
Brendon is a director, screenwriter and actor. His short film, All God's Creatures, won numerous awards, including Best Film and Best Director at the 2014 Sydney Mardi Gras Film Festival and the prestigious international Iris Prize in 2014.
Brendon won the AFTRS/Foxtel Award for Exceptional Talent and was Associate Director to Ian Watson on the ABC series Janet King.  His previous short films include The Law, Midnight Blue, All God's Creatures and The Dam.
TELLIN' DAD
Dir. André D Chambers (UK) 15 mins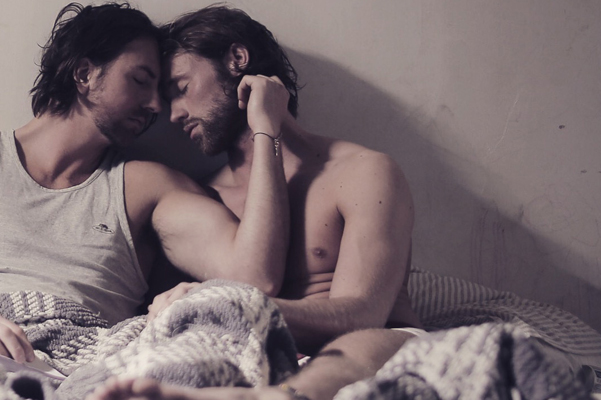 A year into his relationship, Dan finally agrees to come out to his family. He writes letters to all of them. As each arrives, he deals with the aftermath, until there's only one left… Starring Ricky Tomlinson (The Royle Family)
Read the interview with writer / producer Carl Loughlin HERE
André D Chambers studied Digital Film Making at the SAE Institute in Liverpool. His previous short films include Trip, a silent film about homelessness in Liverpool, and Thomas which screened at multiple film festivals around the world. Andre is currently working on short film Nam set in the Vietnam War.
BOYS
Dir. Eyal Resh (USA) 14 mins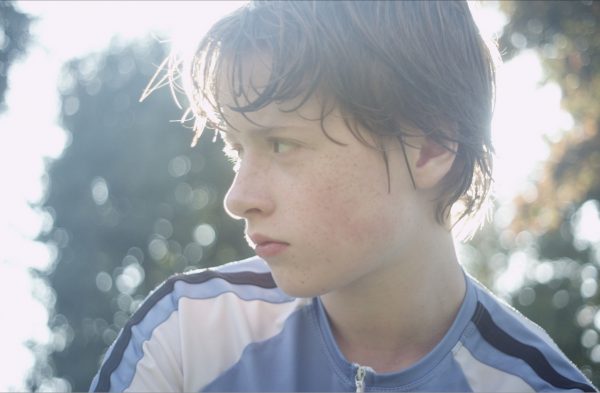 Set on the first day of summer, Brian sleeps over at Jake's house, as they have done countless times before. This night however, the two encounter unfamiliar desires that illuminate a new side of themselves.
Read the interview with director Eyal Resh HERE
Eyal Resh was born in Haifa, Israel in 1988. After graduating from the film department at Thelma Yellin High School of the Arts in Tel Aviv, he went on to do the Film Directing MFA Program at California Institute of the Arts (CalArts). His films were chosen to be part of the CalArts prestigious show case and are now playing in festivals all over the world. Today, Eyal is focusing on narrative story telling using live action film making, animation and photography.
HOLE (Iris)
Dir. Martin Edralin (Canada) 15 mins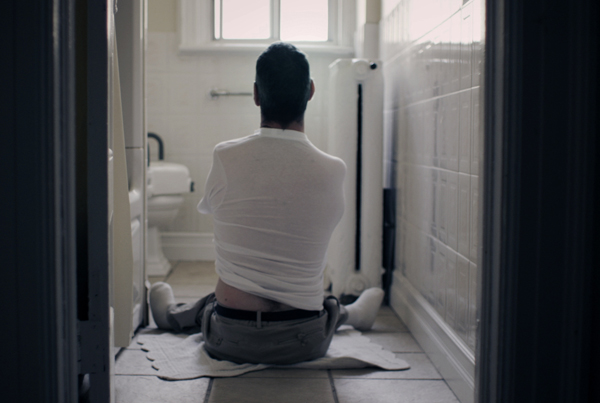 A daring portrait of a disabled man yearning for intimacy in a world that would rather ignore him.
The interview with director Martin Edralin will appear later.
Martin Edralin is a Toronto-based filmmaker and producer. Welcome to La Hesperia, shot in Ecuador, was his first documentary short. It was followed by several other award-winning short films, including Sara & Jim, The Tragedy of Henry J. Bellini and Jane. Hole won numerous awards around the world and has screened at over 100 international film festivals, including Toronto and Sundance. He is currently developing two feature film projects.
HAPPY AND GAY
Dir. Lorelei Pepi (USA) 10 mins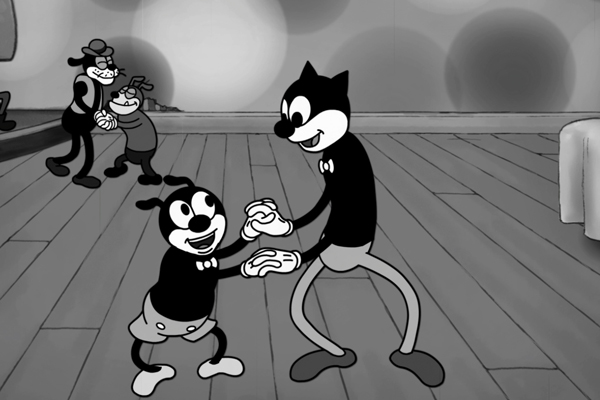 A queer revisionist history of 1930's black and white cartoons, Happy and Gay is a musical cartoon inspired by the power of representation.
Read the interview with director Lorelei Pepi  HERE
Lorelei Pepi is an American award-winning animation artist whose work engages with issues of identity and representation, the sexual body, gender and LGBT issues. Using animation's various forms, her materials and treatments range from the highly experimental to the character-driven narrative, lyrical and personal (Grace), to the socio-political  queer cartoon (Happy & Gay). She teaches Animation at Emily Carr University of Art & Design in Vancouver, Canada.
PEDRO
Dir. André Santos and Marco Leão (Portugal) 24 mins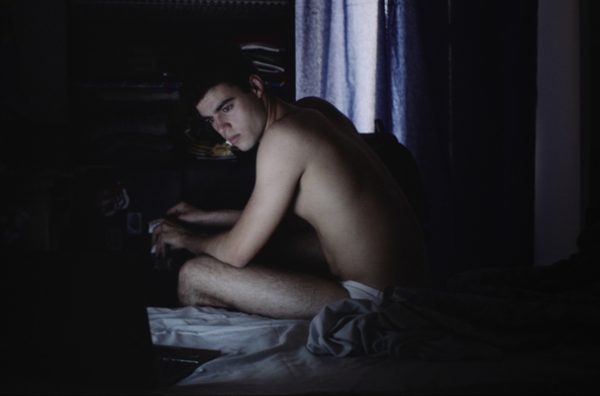 When Pedro gets home at dawn exhausted, he is dragged to the beach by his loving mother. Initially reluctant, his interest is peaked when he catches the eye of a handsome stranger by the water.
Read the interview with directors Andre Santos and Marco Leao HERE
André Santos and Marco Leão started their long-lasting collaboration in 2008. Since then, they co-directed Our necessity for comfort, Wild Horses, Infinite, and the award-winning Bad Blood. André also works as a cinematographer, and Marco as a sound operator.
KISS ME SOFTLY
Dir. Anthony Schatteman (Belgium) 16 mins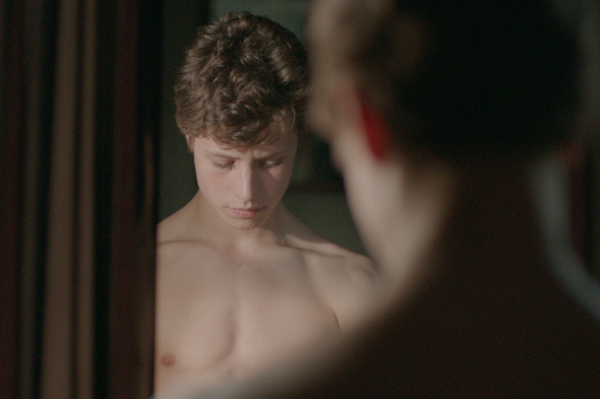 An unexpected kiss from a friend brings a shaft of light to 17-year-old Jasper's dull existence. It provides the spark he needs to embrace who he is, but how can he persuade his self-involved father to do the same?
The interview with director Anthony Schatteman will appear later.
Anthony studied film directing and holds a Master's degree in Film Studies and Visual Culture from the University of Antwerp. KISS ME SOFTLY, his graduation film, was based on his relationship with his father and won him the 2012 Humo award at Leuven International Short Film Festival. Anthony's work regularly explores difficult LGBT themes and is filmed in his own distinctive visual style.
Special Features for BOYS ON FILM 17: LOVE IS THE DRUG
Director's Introduction for Spoilers
The Making of Kiss Me Softly
Trailers for Alex and the Handyman, Hole and Happy & Gay