Peccadillo on the Goggle-box
Peccadillo on the goggle-box
At Peccadillo – we're film through and through. Nothing will ever beat that moment the lights go down in the cinema, and don't let anyone tell you otherwise! That's why this summer we're running a tour of LGBT films in cinemas up and down the UK, to prove to cinemas that there's a big, hungry, queer audience out there looking for some great independent films to watch.
But something you might not realise is the TV stars we've had popping up in our films over the years. We love cinema, but we're not snobs when it comes to the smaller screen. All of us are guilty of pyjama and take-away Netflix binges, nothing better sates the soul.
So we thought we'd give you a quick rundown – for the uninitiated in the smaller screen – a who's who of who, if you will, in the telly stars who've popped up in some of our more outlandish films.
UGLY BETTY's Mark (played by Michael Urie) was in WTC VIEW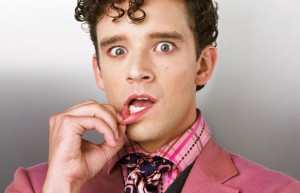 If you were around in the early 2000s, you fell in love with Mark (played by Michael Urie) from Ugly Betty. Though you'd never want to meet him in real life, his bitchy sass was infectious and inspired a whole roster of teenage girls and gayboys to want to be sassy bitches themselves. The residual impact of his character can still be felt in many media offices across the world today.
But did you know that Michael also pops up in our 2005 indie drama WTC View, about a young gay man who moves into his apartment in lower Manhattan on the 10th September, 2001. A harrowing and unpretentious slice of life in the lead up to New York's greatest tragedy, WTC View is an unapologetic look at what happened in that fateful period.
Alan Cumming (ANY DAY NOW) and Carrie Preston (WHO'S AFRAID OF VAGINA WOLF?) starred in THE GOOD WIFE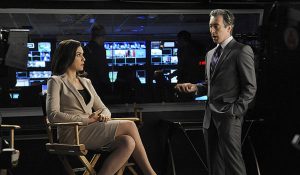 For those who love a bit of Alicia Florrick shade (and who doesn't?), we love that not only do we have one but two stars from THE GOOD WIFE in our films. The dishy Alan Cumming (a Peccadillo fave who stars in DARE and ANY DAY NOW) plays campaign strategist and crisis manager, Eli Gold. He is a quick talker, blunt and doesn't waste time when it comes to getting his point across. Initially a guest star, Cumming wowed audiences and quickly became a lead character.
Our second Peccadillo star in THE GOOD WIFE is the delectable Carrie Preston who is remembered for her LOL performance in WHO'S AFRAID OF VAGINA WOLF? In THE GOOD WIFE, Carrie plays Elsbeth Tascioni, a quirky lawyer who thinks on her feet, likes to makes situations uncomfortable and always comes out on top. Also, she is simply hilarious. We <3 her!
Guillaume Gouix and Matila Malliarakis (BEYOND THE WALLS) and Clotide Hesme (ANGELE & TONY) starred in THE RETURNED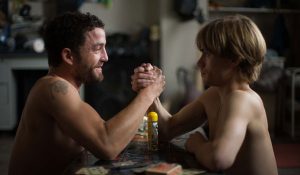 All of us at Peccadillo love French cinema. It's elegant, provocative, and through a screen you can't smell the garlic. For those who watched the French series The Returned (Les Revenants for the Francophones amongst you), you might not know that the show was based on an original film by EASTERN BOYS director Robin Campillo. Robin's intellectual and illuminating approach to the supernatural genre gripped all the Channel 4 lefties who beforehand had been too clever-clever for the 'z' word (zombie).
When the show was eventually turned into a TV show and ended up winning Best Drama Series at the International Emmies, many fell in love with its unequivocally sexy French actors – Guillaume Gouix and Matilla Malliarkis, both of whom star in our Cannes Film Festival classic BEYOND THE WALLS. The film depicts the boys in an intense, sexual relationship which spirals out of control when Guillame's character ends up in Prison…
For those who haven't seen the multiple-award winning ANGELE & TONY, you're really missing out. ELLE Magazine called it "an astonishing love story" and much of that hinges on Clotide Hesme's outstanding performance as outside Angele who rocks up at a remote Normandy fishing village. Her performance in THE RETURNED is equally brilliant; she plays young mother Adele, torn over whether or not to marry the captain of what's left of the Armed Forces: Thomas.
APPROPRIATE BEHAVIOUR's Desiree Akhavan was in GIRLS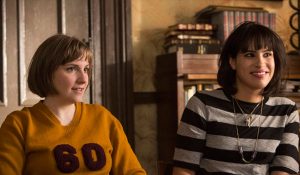 Desiree Akhavan's stint as the biting aspiring writer Chandra, whose gothic iciness is a far cry from Desiree's warm, hilarious demeanour. Never one to pass up a 30 ROCK quote-off, Desiree charmed the pants off the Peccadillo team when we released her debut feature – APPROPRIATE BEHAVIOUR.
Chandra became Hannah's (GIRLS' lead character, played and created by the formidable Lena Dunham [although if you needed telling that, you live under a rock]) nemesis in a writing retreat outside of New York city. New York is central to everything these girls do, and the dreadful public transport, regular sight of crazy people screaming in the street but excellent access to totally unaffordable theatre undoubtedly contributed to their creative process and angsty, frustrated and hilarious writing.
Max Riemelt (off of FREE FALL) and Doona Bae (from our upcoming A GIRL AT MY DOOR) star in the Wachowski siblings Netflix hit SENSE8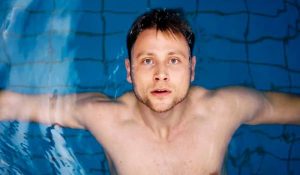 If you're watching Netflix's latest blockbuster show SENSE8, you won't have forgotten THAT nude scene with German heartthrob Max Riemelt. We have BIG thanks to give to the Wachowskis, as sales of Max's gay film FREE FALL have sky-rocketed since he flashed his bum (and other bits) on the show. Definitely check out FREE FALL for its own merits, however. It's touching (in many ways) and has been touted by many as the German BROKEBACK MOUNTAIN for its portrayal of boy-meets-boy at a Police Academy.
Fans of SENSE8 are also unfailingly charmed by bad-ass Doona Bae's character Sun-bak. Prim and proper by day, her night-time Fight Club antics often steal the episode. Doona plays equally bad-ass police inspector Young-nam – who, after taking in a young girl from a violent family, becomes both the town's protector and public enemy number one… Be sure to look out for A GIRL AT MY DOOR when it's released in UK cinemas this September.
Eastenders, Coronation Street – Jonny Labey & Daniel Brocklebank – SOFT LAD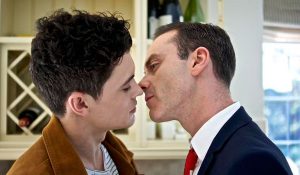 Leon Lopez's feature debut is our latest hotly anticipated feature – namely becomes it stars Eastender's heart-throb Jonny Labey. Jonny's character has made waves in Albert Square since his first appearance earlier this year – and caught headlines when he and a Mitchell boy were caught romping in a funeral parlour (ah, the soaps.)
Jonny takes the title role in SOFT LAD – playing a young, hot dancer who's just gotten into the dance school of his dreams. All of this is thwarted, however, when it's revealed he's having an affair with his sister's husband – the slimy but attractive banker Jules, played by Daniel Brocklebank. Many will recognise Daniel as the cuddly gay priest in Soapasaurus Rex Coronation Street.
SOFT LAD is currently playing in cinemas across the country as part of our 2015 POUTFest Tour, and will be out on DVD on November 9th.