Poor, but sexy: BERLIN on film
When Klaus Woweriet, Mayor of Berlin in the early noughties, declared Berlin 'poor, but sexy', he prompted a new wave of expats to pile into the city looking for some free, or at least very cheap, love. For many, from Christopher Isherwood to Bruce LaBruce, Berlin is about one thing: emancipated sex. (Isherwood himself once summed it up perfectly in three words: 'Berlin means boys.')
We've always had a love-hate relationship with Germany's most fascinating city – love because of the culture, boys, girls, the unsurpassed Berlinale film festival, and hate because said festival takes place in February of every year, when it is absolutely, unspeakably cold.
Because Paris and New York usually get an unfair amount of fawning, frothing film coverage, we thought we'd pay homage to this peculiarly idiosyncratic city, and some of the brilliant films that've been made there.

1. Metropolis (1927)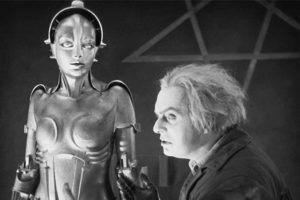 Although not set in Berlin, but in a futuristic, urban dystopia, Fritz Lang's 148-minute magnum opus was made there. Also – Lang was inspired to make the film on first seeing the New York skyline, so maybe this doesn't belong here. But – seeing as it's one of the most important (and controversial – you should look up some of Lang's 'techniques' for creating 'authenticity' on set…) films of all time, I couldn't not pop it in.

2. Cabaret (1972)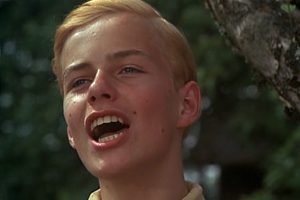 Now we're talking. When I first saw this film, it wasn't the decadent, sexy club scenes that stayed with me: what did was the haunting scene where the handsome young Nazi sings 'Tomorrow Belongs To Me' and the strange, seductive way this seduces the town folk at the country fair, who all start to join in. The scene is perfectly, almost violently juxtaposed to the rest of the film, and demonstrates, to devastating effect, the counter-forces to Berlin's hedonism that grow throughout the film. A scary scene, and a brilliant film about a lost era and a city to be reclaimed.

3. Goodbye Lenin (2003)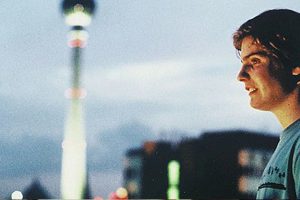 A clever tragicomedy about a mother-son relationship, but also a powerful political drama about the ridiculousness of Berlin's division. But don't be put off by its grand satirising of both socialism and capitalism, the film is, first and foremost, a comedy, and well worth your time. Also – a lot of what I know about Berlin's history comes from this film, so if you're keen to learn and have fun (and who isn't?), definitely check it out.

4. The Lives of Others (2006)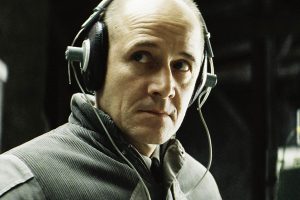 THIS is a heavy-handed drama if ever there was one – worth watching especially for central actor Ulrich Muhe's central performance. An intense thriller stuck in the nightmarish, Orwellian world of 1984: Muhe plays an agent of the secret police sent to spy on a writer and his lover, but soon finds himself totally absorbed, perhaps obsessed, with their relationship. Moreover, guys, the title is amazing.

5. Otto (2010)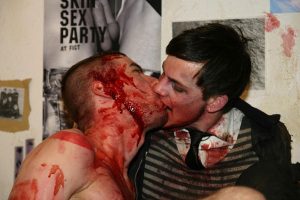 Subtitled 'Up with dead people'; Bruce LaBruce's queer cinema classic is a porno parody political nightmare at 24 frames per second; in other words, it's pure Berlin. What other city could produce a film about a gay zombie looking for flesh, both for sex and for food? Unparalleled, inimitable, watch it if you dare.

6. Berlin 36 (2013)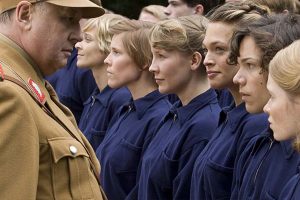 Hitler's relationship with the Olympics is fascinating. Next time you're in Berlin, be sure to visit the Nazi Olympic park for some fascinating insights into how the Nazis approached this Attic world event. In Hitler's view, once the world had been conquered by fascist ideology, Berlin would become a kind of global athletic capital, where the Olympics were to be held every year.
But don't let me bore you with my lecture (and it is a lecture!) – this is a powerful emotional drama about Aryan policy and racial discrimination in Weimar Berlin, inspired by true events and a great portrayal of living in Berlin in the late 1930s.

7. Silent Youth (2015)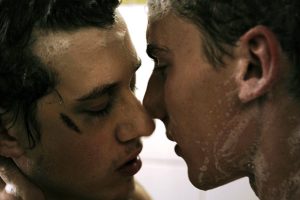 Our new movie – SILENT YOUTH – pulsates with the sexual intensity you can't elude on the streets of Berlin. About two boys who meet by chance and discover themselves in each other, the film could be read as an allegory for everyone's first experience of Berlin. Featuring some beautiful, lingering shots of the city's abandoned runways and dark, romantic underpasses, the Berlin of Marlo and Kirill's film is one which resonates with us all.

BONUS MOVIE: Futuro Beach (2015 – coming later this year!)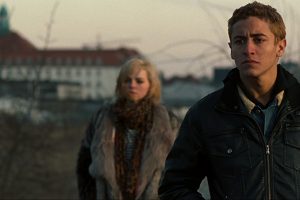 Apparently this is the first German-Brazilian co-production film ever made! A masterful technical achievement, FUTURO BEACH is hot as hell even though half of it is set in deepest, darkest Berlin winter. Stay tuned for when this film hits cinemas in May – it's definitely one to catch on the big screen.