The Musical Panorama of FUTURO BEACH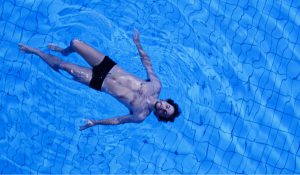 For those of you who haven't seen it, the music in FUTURO BEACH is one of the film's most unforgettable aspects. Much of director Karim Ainouz's inspiration for the epic and vivid film came from David Bowie's enduring masterpiece HEROES, which perfectly captures that mood of hope and ambition and danger that the film is all about. Take a look below to see what Karim said about the 'musical panorama' he tried to create in the soundtrack:
Music. It's funny, when we started to write the movie, to picture it, Heros by Bowie always came to mind. I didn't know then that it was an emblematic track in Cristiane F. – Wir Kinder von Bahnhof Zoo (1981). It was just one of my favorite songs of all time. I thought the movie should somehow have the tone of that song.

I love to use songs in my films and have a special relationship with pop songs, which transport me in time. I have done that with all my previous films. But here I felt we also needed something else, not just songs but
also an original score, written for the characters, for certain situations. I wanted to have a kind of personal theme for them.

And that's when Hauschka came in. We had never worked together before and in the beginning we were figuring each other out. But it was a great process. I think his sensibility was very precise and very keen to the film's tone. The first thing I told him was: don't be afraid to be sentimental – as part of our flirtation with melodrama…

I didn't want the music to be underlining anything but rather to create a lyrical soundspace for the characters. And that's what he did.
So finally the film has a very diverse musical panorama – it has original stuff from Haushcka, Aline from Christophe, songs by Suicide, Khaled, Bowie, and Michael Meyer. Once again, it is impure, but somehow, close to my heart.
FUTURO BEACH is available On-Demand and on DVD from 24th August.