Andrew Steggall chats UK Premiere of DEPARTURE
Friday marked the UK Premiere of Andrew Steggall's DEPARTURE at the BFI London Film Festival, our first film of the festival. Featuring two incredible central performances from Juliet Stevenson (The Village, The Hour, Bend It Like Beckham) and Alex Lawther (The Imitation Game), DEPARTURE is Andrew's elegantly crafted debut feature film. We caught up with Andrew this week for an exclusive interview for our blog.
Elliot (Lawther) is a dreamer who, with his mother Beatrice (Stevenson), is packing up their French country house in preparation to sell it. Elliot takes breaks to wander into the local village bar, where he writes romantic poetry, wearing a vintage French army coat and eyeing up the rough beauty of local boy Clément, who works on his motorbike.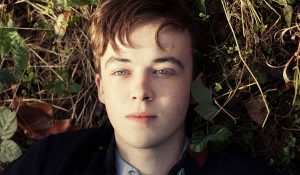 1. Where did DEPARTURE come from – what was the genesis for the film?
Friends of mine have a house in France and I was lucky enough to spend some time there one autumn. I was walking up the lane with two friends when the idea for the film emerged very strongly in my head. The narrative revolves around a kind condensing of a number of my own adolescent memories and around the atmosphere of the house and the landscape. Needless to say the story moved on and evolved from this starting point in all sorts of ways – through the invaluable script development work of both my producer, Pietro Greppi, and brilliant BFI script development executive, Jamie Wolpert; through the necessities of budget and logistics and through the powerful presence of the actors. One of the friends I was walking up the lane that day with was the cinematographer of my short films, Brian Fawcett. He went on to shoot Departure – beautifully I think. And the house of my friends turned out to be the house we shot in and around.
2. How did you cast the film and how did you get Juliet Stevenson and Alex Lawther involved?
Alex Lawther was the first actor on board the film. I had seen him in South Downs by David Hare at the Comedy Theatre (now the Harold Pinter) in 2012 when he was just sixteen and had spoken to him and his mother at stage door after the performance. We then went on to see many young actors but in the end I came back to Alex, thank goodness. He was about to go to Thailand to film X+Y and we thought we might film rather sooner than we did, so in 2013 I dashed down to Petersfield and we met at the train station where I found him reading Camus on a bench. We then walked to a nearby park and read some scenes there. It was obvious that he was Elliot. When casting Beatrice we had explored a number of options and it wasn't until quite late in the day that someone suggested Juliet Stevenson. It's funny, in hindsight I can't imagine anyone else playing the part so it was odd that I took a little while to come to her. She received the screenplay and it was difficult to find a time to meet as she is so busy. Eventually we met at her house late on a Sunday night as she unloaded her family from their car after a weekend in the country. We chatted for just over an hour and at about midnight I left her house knowing that so long as her family agreed to her going away for a month to shoot, she was onboard. The next morning I flew to France to start the design work for the 2014 shoot.
3. Where did you film DEPARTURE and how did you find the house?
We shot the film almost entirely on location in the South West of France. The house belongs to the friends I mentioned above and who were unbelievably generous in lending it to me. It sits in the forest by a river in the Montagne Noire, which runs parallel to, and north of, Carcassonne and Castelnaudary. The mayor of the village and all the locals were incredibly supportive so we were able to house the entire crew in the very small village (Cenne Monesties). A few of them even make an appearance in the film.
4. DEPARTURE touches on some incredibly powerful themes including sexuality, aging and the bond between mother and son – did you actively want to explore these during the film?
Very much so. The initial idea of the film and the dominant theme in my head was the idea of knowing something before you know it, as it were. The sense of imminent change, or electricity in the air, of inevitability. It has always struck me that the transition from a kind of almost non-existent Blakean innocence to an all-to-real experience is one that we crave for during our adolescence. But it is a one-way journey and one we rush towards with a strange mixture of dread and excitement. This is the change in the film that Elliot has a sense of knowing will occur. For the character of Beatrice, played by Juliet, the change is one that she also intuits long before it happens but it is one that she fights agains whilst inadvertently hastening. Her marriage to Philip is full of unhappiness and she causes its demise as much as he does. The film conjectures that she chose a marriage that was destined to be unhappy out of a kind of punitive guilt and then drives it to its end by resenting Philip for not loving her. His reasons for marrying are equally perverse. Which is not to say that there wasn't love there but that it was flawed from the beginning and that it is hard to uncover where the fault lies. Probably with neither of them. Throughout the film there is a feeling that all the characters are longing, if not for sex, then for tenderness and physical contact. Elliot is just beginning his physical and sexual life and Beatrice is discovering that it is perhaps not too late to have one.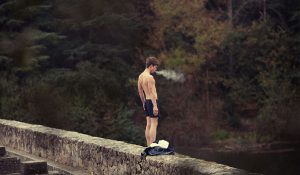 5. What inspires you?
I guess you don't want as long an answer as this could be? All sorts of things really: silence, forests, water, film, theatre, art, the people around me. I listen to music when I write and so it has to be non-intrusive (essentially not sung in English or not sung at all) so I listen to Bach and Dvorak and Schubert amongst others. Dvorak plays a dominant theme in the film through his opera Rusalka and particularly the Song to the Moon aria. I have just checked and I have played one of the versions I have 120 times, beaten only by Bach's Cantatas sung by Lorraine Hunt Lieberson and at the top apparently Do What You Do by Noah in the Whale which was the song I used in The Red Bike, a short film I made in 2010. At other times I am just as likely to be singing (in the wrong key) pretty much anything by Sondheim. A few years ago, I shared my diary with my partner, and he was particularly amused by an entry I had made when I was about fourteen which read something like: "I am listening to Andrew Lloyd Webber and feeling inspired." So perhaps that is the answer to your question. Or it would have been that day! I think I was feeling heart broken and was listening to Aspects of Love. The first film I remember seeing was Indiana Jones and the Temple of Doom and I was taken out of the cinema in Swindon about twenty minutes in, weeping with fear and terror. I've always loved Spielberg! And recently I really loved Amour by Haneke and Under the Skin by Jonathan Glazier But the stand out film of the last twelve months has to be Mad Max, Fury Road by George Miller, which just completely blew me away. Oh and I have watched The Hours by Stephen Daldry more times than is decent. The first gay themed film I saw was Maurice which I watched at the age of about thirteen when it was on television. It was on late enough for my parents to have gone to bed but I was terrified I would wake them so I crouched next to the television with the volume down to almost nothing.
Keep an eye out for more news on DEPARTURE as it comes. We are due to release early 2016.
Pictured above – lead actor in the film Alex Lawther, director Andrew Steggall and lead actress Juliet Stevenson.