Peccadillo's Favourite Sundance Hits
"Sundance was started as a mechanism for the discovery of new voices and new talents" – Robert Redford
Even if you've never been to Sundance, but have been immersed in the chilling, and thought-provoking films that have come out of it, then you know what it stands for. You can discern its tastes, its independent, rough-around-the-edges sensibilities, and the fact that it's actually not sunny but usually freezing cold. There's that great episode of The Simpsons, where Lisa walks from screen to screen looking for a film to enjoy, but can only find films of heroin-addicted clowns slowly scratching their faces with needles. That's Sundance.
In an industry that year-on-year seems to become even more polluted with inane blockbuster sequel-prequels-part-three of massive, sugary, cartoonish franchises, Sundance remains a rare beacon of hope for intelligent, socially observant and progressive film-making, shining defiantly in shivering Utah.
Two of our releases this year – Desiree Akhavan's APPROPRIATE BEHAVIOUR and Sophie Hyde's 52 TUESDAYS – are Sundance films. Desiree actually filmed the moment she told her mum she'd been accepted – which is well worth a watch. Here's some of the festival's biggest success stories – all with that irreverent, unmissable Sundance edge.
1. Blood Simple (1984)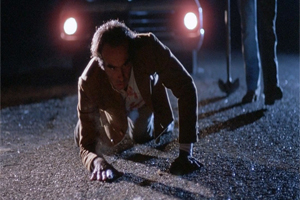 The Coen Brothers – regarded as the masters of Indie cinema – made their debut at the Sundance Film Festival with BLOOD SIMPLE. Their signature style of mixing comedic elements with a homage to the dark film noir genre surprised audiences and the Jury, which resulted in them winning the Grand Jury Prize and went on to gross around $4 million, not bad for a debut! Usually following a complex story which spirals into a cannon of lies, shock and laugh-out-loud moments, BLOOD SIMPLE looks at the story of a bar-owner out for revenge when he suspects his wife cheating on him. Like all Coen films, the film builds to an unforeseen and climatic ending! Be sure to also check out their cult classic FARGO (1996), and one of my favorites from the brothers: NO COUNTRY FOR OLD MEN (2007).
2. Run Lola Run (1998)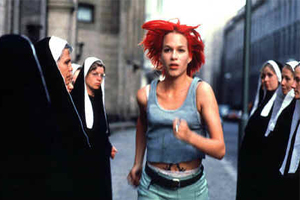 Breathless is the word to describe this film, literally! Watching Franke Potente run for her life in a race against time, she's on a mission to obtain 100,000 Deutschmarks with an attempt to stop her boyfriend Manni from robbing a supermarket. The perfect fit for Sundance, with its edgy style of editing and pulsating rock soundtrack, the film is heavy in thematic explorations of free will and psychedelic trips into the unknown. With its unique mix of what ifs captured in a repetitious sequence of events, the film captures the very essence of an Independent Film Festival. You can imagine everyone running to see the film, hence the Audience Award won at the festival!
With a budget of DEM 3,500,000, the film went on to gross $8 million in the USA.
3. The Blair Witch Project (1999)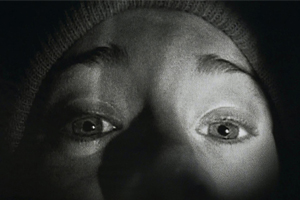 THE BLAIR WITCH PROJECT became "the film to watch" before it had even hit Sundance! Directors, Daniel Myrick and Eduardo Sanchez conducted a viral campaign in which they presented the film as a real documentary. Not being the first film to use found footage, the film is still regarded as one of the best hand-held camera horror films to date. The film mixes styles of amateur acting against believable footage – it paved way for the many horror films which followed using these techniques. During Sundance, the filmmakers distributed flyers asking people to come forward with any information regarding the whereabouts of the "missing" students – talk about creating buzz!
The film became the success story of 1999, making $248 million worldwide. Not a bad return on a budget of an estimated $60,000!
 4. Memento (2001)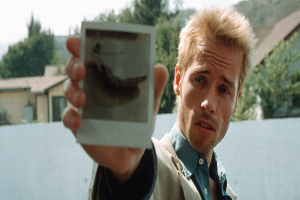 Before he became an A-list director of thinking-person's blockbusters like the Dark Knight Trilogy and Inception, director Christopher Nolan grabbed Hollywood's attention with the ingenious thriller Memento – a story told in reverse about a man with a form of amnesia that prevented him from making any new memories.
It landed at Sundance 2001, where American distributors expressed admiration for the film but were reluctant to buy it, claiming it was too confusing. The film ended up being distributed by its studio, Newmarket Films, and went on to earn $40 million. It won the Waldo Salt Screenwriting Awards, but ultimately lost the Grand Jury Prize to The Believer, – which introduced the world to Ryan Gosling.
 5. Saw (2004)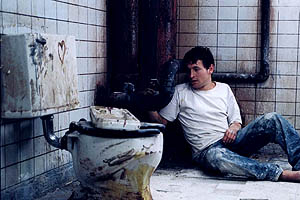 A lot can be said about the SAW franchise (not always positive), but we cannot forget director James Wan's first SAW, as an entry into the serial killer, slasher genre. Using the tired mechanism of a masked clown serial killer, the film still holds as an intense gore infested story of survival, which pleased horror fans after every screening was sold out. It didn't take long for Lionsgate at Sundance to pick it up before the film had even premiered. A smart move, the film went on to generate a cult following over the years and has made over $100 million worldwide, and six sequels followed. Unfortunately most of them fall into the Hollywood horror slush of pop-corn entertainment!
6. Little Miss Sunshine (2006)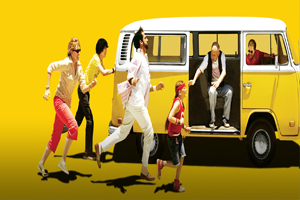 In a huge bidding war, LITTLE MISS SUNSHINE resulted in Fox purchasing the rights to the film in one of the biggest deals made in the history of the festival of $10.5 million. After numerous standing ovations from the audience, the film went on to gross more than $100 million worldwide. A road movie based on a dysfunctional family, who are determined to take their youngest daughter  to compete in a beauty contest on the other side of the country – all inside a Volkswagen T2 Micro Bus. Its not difficult to be sweetened by Abigail Breslin's performance of Olive. We can't help but relate to the dysfunctional family and the feelings one gets when positioned in a place of "not-belonging". It is a fresh take on a family, which seems to get ignored due to the numerous fluffy "perfect family" types constantly being pumped out by Hollywood. For that year, Little Miss Sunshine brought out the sun in a usually cold and dark Utah! Even though it didn't win an award at Sundance, the film continued to bag countless awards including a pair of Oscars for writer Michael Arndt and actor Alan Arkin.
7. Man On Wire (2008)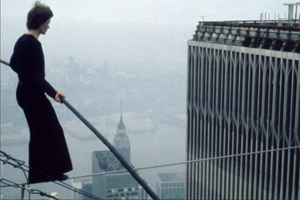 One man, one wire, one goal! This intense and nerve-shredding film, captures an eerily, yet beautiful portrait of Philippe Petit's attempt to walk on a wire from one tower of the World Trade Center to the other in 1974. While one can see why the audience were impressed and shocked at the same time, festivalgoers awarded the film both the Jury and Audience awards in the World Cinema Documentary category. The film plays like an action film, yet poised with a surreal touch of artistic achievement, traversing sky high without safety, an astounding stunt that would put some of Hollywood's big action stars to shame!
The awards kept coming, as the film won the prestigious double-header of both BAFTA and Oscar and made a worldwide gross of $5,617,067.
8. Beasts Of The Southern Wild (2012)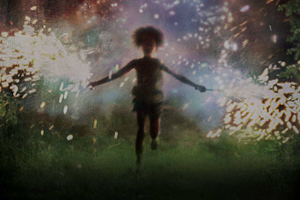 Carried forth by non-actors and a real Louisiana community, BEASTS OF THE SOUTHERN WILD became a success when the film won the Grand Jury Prize and the Excellence in Cinematography Award. Hushpuppy, a six year old girl part of the Bayou community in Louisiana, finds herself on a journey of poetic discovery, in which she must accept nature's path and the unraveling mysteries of the universe. As the ice caps melt, and the water rises, she and the small town are faced with an army of pre-historic creatures named Aurochs. Beautifully shot in surreal like landscapes and the town known as Bathtub; the film starts of as a documentation of the struggles of a young orphan girl in a town in danger of being wiped out due to global-warming. The film then switches to an almost post-apocalyptic struggle of storms, rising waters and terrifying creatures. The film received four Oscar-nominations, including one for child star Quvenzhané Wallis, the youngest ever nominee in the Best Actress category – at just nine years of age.
9. Appropriate Behaviour (2014)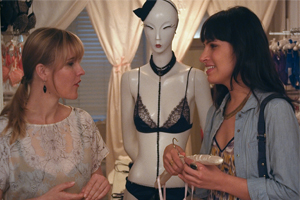 Our own, proud little piece of Sundance history is Desiree Akhavan's understated and unequivocally brilliant APPROPRIATE BEHAVIOUR. A sleeper festival hit, but a slam with the UK critics and audiences, this upbeat but devastatingly realistic indie comedy is Sundance through and through and demonstrates how the festival – although many bemoan its pandering to the studios – maintains and upholds its original mission of nurturing new talent.
10. 52 Tuesdays (2014)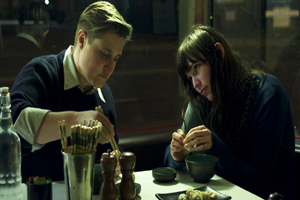 Sophie Hyde's film won Best Director at Sundance, and will be in UK cinemas from us later this summer. 52 TUESDAYS explores the intimate story of a mother-daughter relationship, as Billie's mother reveals plans towards gender transition. Filmed over the course of a year, once a week, every week – only on Tuesdays, shows a unique style in filmmaking that brings a rare authenticity to this emotionally charged story of desire, responsibility and transformation.
As the world is slowly moving in the right direction towards equality, it is films like this that offer a beautiful insight into a topic many are unaware of and highlight the positive change that is happening in the world. Look out for 52 TUESDAYS coming to cinemas later this summer!