Description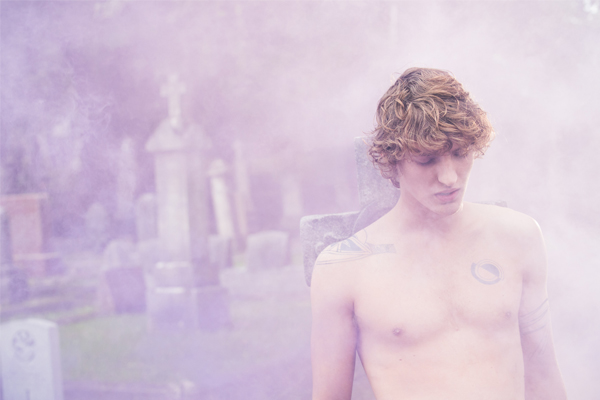 Connor Jessup (Falling Skies) stars in this coming-of-age adventure as Oscar Madly, a creative and driven teenager who hovers on the brink of adulthood. Affected by his dysfunctional parents, unsure of his sexuality, and haunted by visions of a tragic incident during his childhood, Oscar dreams of escaping the town he feels is suffocating him. With the help of his talking pet hamster, Buffy, voiced by Isabella Rossellini (Blue Velvet), he embarks on a journey of self-discovery.
When he falls for the new boy at work, the mysterious and elusive Wilder (Aliocha Schneider), Oscar's world turns on its head. Catapulting into a charged world of fantasia and duress, only his imagination and the prospect of love can ultimately bring him closer to confronting his inner monster.
Director's Statement:
Perhaps it was my platonic love affair with the Spice Girls, or maybe my impeccably accurate Buffy the Vampire Slayer Halloween costume, but somehow it was blatantly obvious to the entire island of Newfoundland, even at six-years old, that I would grow up to be a fabulously gay young man.
Obvious to everyone, that is, except me.
Planting seeds as a flamboyant "only child" in the not-so multicultural St. John's, Newfoundland, might seem to have been problematic for a kid in my position… But that was not the case. I was extremely fortunate to have been nurtured by a particularly urban-minded mother who appeased my "creative" nature by secretly returning with me to McDonalds so I could exchange my Hot Wheels Happy Meal toy for the miniature Barbie option when my father wasn't looking. I was the happiest kid you could have ever met.