MAURO MUELLER
Mauro is a Mexican/Swiss narrative filmmaker currently in his final year of his M.F.A. in film at Columbia University where he was a teaching assistant to Prof. Richard Peña and David Sterritt. His short films have played at various festivals including Hong Kong, Singapore, Huesca, Brooklyn, Denver, and Outfest and have won numerous awards including the CINE Golden Eagle Award. Recently, he has won the James Bridges Development Award for his past accomplishments in working with actors.
In 2012, Mauro Mueller was part of the Script Station at the Berlinale Talent Campus with his feature script FINGERPLAY, which also received "faculty selects", an honour for the top six screenplays at Columbia University.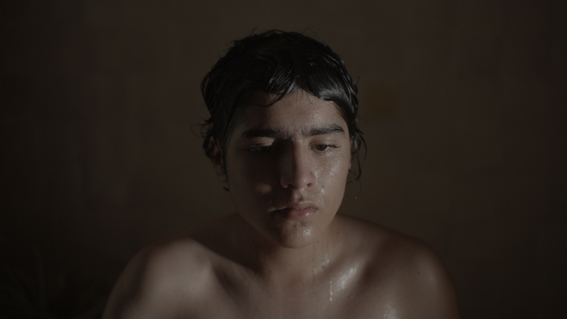 DIRECTOR'S STATEMENT
The culture of Latin America is often misunderstood. Perhaps this is because these regions were the first to be colonized by modern Europeans, and then the first to try to create postcolonial nations; a seemingly hopeless task. Their culture frequently seems trapped in an insurmountable dilemma. Un mundo para Raúl tries to depict this historical dilemma of Latin America, using the example of a very small and humiliating story of abuse of power.
Raúl's story is a tale of spiritual and material differences, far from magic realism. It is a fictional investigation of social class difference and the coming-of-age story of a young boy in Mexico who grows up too fast faced with the harsh reality around him; being cheated and abused by powerful others, a recurring theme of Latin American history.
The story idea of Un mundo para Raúl developed during my undergraduate studies (majoring in Spanish Literature) while studying Alfredo Bryce Echenique's short stories in "Huerto cerrado", which revolve around a boy from Lima's upper class who is confronted with the sad decadence of family and him coming to terms with himself. The stories follow his coming-of-age at different stages, and I also wanted to tell such a story but from the point of view of a lower class boy in Mexico.
As filmmakers, I believe we are involved in a global conversation, and I hope to lead the audience with my film into a depth of experience and emotion that is universal and to provoke a discussion about the communication problems existing in every culture where society is split by income inequality.
Mauro Mueller