Coming-of-Age! Peccadillo's Top-10
Now – I'm not in any way claiming this is the top-10 coming-of-age movie listicle. Such a thing could never be written, this is a contentious (and probably slightly annoying) list of the Peccadillo office's favourite coming-of-age movies.
Two films, however, have been excluded. The first is 'Boyhood', a film which both inhabits, examines and exults its genre, and is so 'coming-of-age' it would just occupy a place on this list which – although it more than deserves – could go to a smaller film which needs some love and care. The second that's missing is our new DVD and Blu-ray release 'THE WAY HE LOOKS', an 'impossibly charming' (DAZED AND CONFUSED) love story about a blind teenager looking for his first kiss, and is the film which inspired us to write this list. So – let's go:
1. Stand By Me (1986)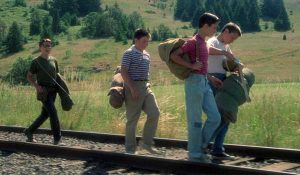 Obviously. This was Rob's choice. Rob is generally a great source of wisdom on everything from Japan to sausage rolls, and so we trust him on this one. Anyone who's seen the film will never forget the scene where one of the boys gets a leech stuck to his balls, nor the classic, wonderful, timeless theme song which you already have stuck in your head. Mehehe.
2. The Lion King (1994)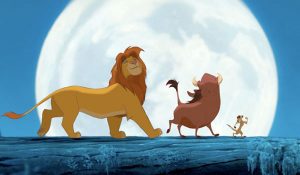 "Remember me, Simba!" Is this a coming-of-age film or a brilliant re-hashing of Shakespeare's Hamlet? It's both, and so much more. Everyone on earth loves this movie and I personally think it's a fantastic choice from Jude – our graphic designer – as a coming-of-age movie. Jude says it's the movie that everyone can relate to, and who can't relate to being raised by a warthog and a lemur in rural Africa?
3. Heavenly Creatures (1994)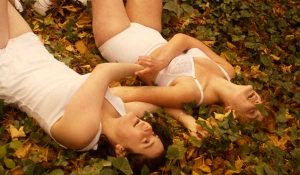 This is an odd coming-of-age movie. Not because it's directed by LORD OF THE RINGS behemoth Peter Jackson, nor because the two protagonists live in an intense fantasy realm inside their own heads, or because it's got Kate Winslet or that one off-of Two and a Half Men in it. Heavenly Creatures is odd because it's about women. Sadly, most 'coming-of-age' movies are told, unapologetically, from a male perspective, but this one spectacularly and triumphantly bucks the trend.
4. American Beauty (1999)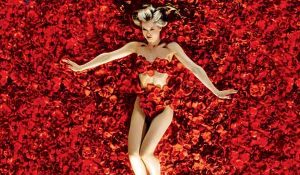 Olivier went with American Beauty. It's weird, subversive, funny, dangerous, with one of the most memorable dream sequences in cinema history. It's coming-of-age but not how you know it, as Kevin Spacey's character, stuck in arrested development, seemingly comes of age at the same time as his teenage daughter, and dismantles his life – and the American dream – in the process.
5. Submarine (2010)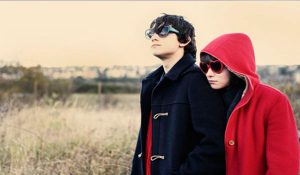 Really randomly directed by the squeaky one from The IT Crowd, this movie is my choice. It's funny and weird, and set in ugly, lovely Wales (my homeland). I've always thought South Wales is cinematic in its own, clunky way, and this film definitely gave it the camera angles and colour-grading it deserved. A real gem, plus my nan auditioned for the role of 'Dinner Lady 3'.
6. North Sea Texas (2011)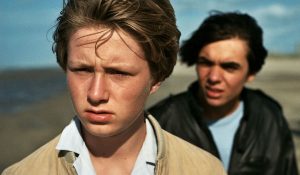 Although it might sound like an epic American oil-guns-and-corruption drama, this is in fact  a 'delicate little heart-warmer of a film' (The Express) about two teenage boys falling in love in northern Flanders, Belgium. Intimate and tender, this is coming-of-age at its most raw and, with the protagonists being 14, youngest. A very brave film made by Bavo Defurne, a very brave filmmaker.
7. XXY (2007)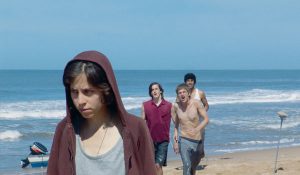 Brash, sugar-rush-inducing American coming-of-age movies are obsessed with gender, but for all the wrong, labell-y reasons. Lucia Puenzo's 2007 feature, then, is a tonic drama about an intersex teenager's turbulent relationship with her father and the teenage boys around her. A 'wonderful' film (The Guardian), XXY forces us to reconsider the binaries that so often restrict our films: a big, welcome middle-finger up to the genre.
8. An Education (2009)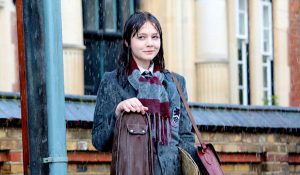 "This was the first time I got to see Carey Mulligan's face." Ollie our head of press yet again cuts through anything superfluous and gets to the heart of what makes this film fantastic. Beautifully shot and fiercely intelligent, this film about a young girl applying to Oxford whilst incidentally falling in love with a much older man, was nominated for THREE Academy Awards (which I only found out in writing this article), including Best Picture and Best Actress.
9. The Last Picture Show (1971)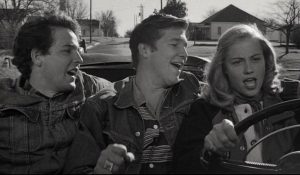 Effortlessly cool Nicky (in the production department) naturally chose this 1971 comedy about a small town in 50s Texas; starring a young (and staggeringly handsome) Jeff Bridges, as well as the beautiful Cybill Shepherd. A particularly apt choice from cineaste Nicky, the film laments the closure of the town's last cinema; and therefore this movie is not only a classic of the genre but a poignant and important film about the close links between culture and economics.
10. Boys (2013)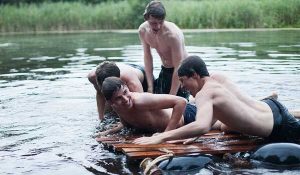 Straightforward and sweet, BOYS is the coming-of-age genre distilled. A tale about two boys in an athletics club who initially resist their burgeoning feelings, but then, they kiss. This film is unadulterated understatement, and really captures the fact that, more often than not, the moments we 'come-of-age' are not momentous, tectonic events, but rather fleeting moments that last for mere seconds.
11. Bonus Film: The Leather Boys (1964)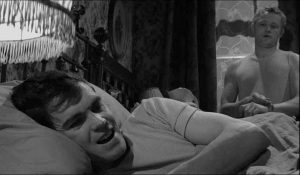 Tom asked me to add this in at the last minute as a very special entry, and, after reading about it, I think it should actually be at the top of the list. I've not seen it – but it sounds incredible: a 60s, British-made movie about a biker gang, with Americana sweeping in, and featuring one of mainstream cinemas first openly gay characters! Do as I did (and, as always, as I say) and click the image to buy a DVD and watch ASAP!
As I said, this is not an exhaustive list. If anything this post has probably angered you because we've left off you're favourite coming-of-age film, if, indeed, you think it even counts as a genre (lots don't.) Let us know on Twitter or Facebook exactly where we've gone wrong. Film arguments are fun.