Olivier Ducastel & Jacques Martineau talk Theo & Hugo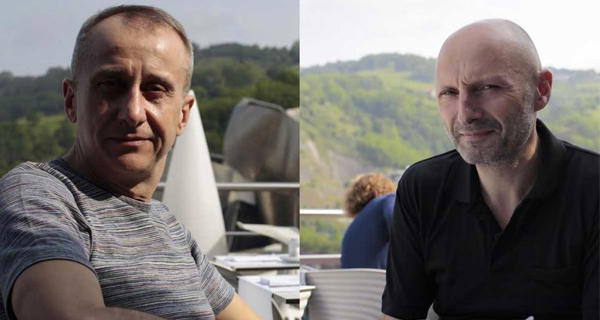 Théo and Hugo encounter each other in a sex club, where their overwhelming desire creates an unexpected intimacy.
Leaving the club they drift down the deserted streets of nocturnal Paris, but reality suddenly confronts them in an unexpected way. Do they want to know more about each other? Can their trust be rewarded? Will love come with the dawn of a new day?
Told in real time this authentic tale of love and intimacy is Ducastel & Martineau's (Cockles & Muscles, Drôle de Félix, Ma Vie, Born in '68) most ambitious film to date and a candid insight into 21st gay life.
Directors Statement:
Olivier Ducastel: As soon as we started writing it, we knew and Emmanuel Chaumet knew that we'd have to stay in what we call the pirate category of films, completely outside the usual circuits of financing for French films. That makes you consider your film differently from the outset. Not only did it give us great freedom, but it also pushed us to see our ideas through to their logical conclusion: there was no point working in the margins if we were only going to make sugar-coated images. Filming the first scene was also an experiment. We wanted to make sure it was possible to film sex outside "moral" (and economic) restrictions. We also wanted to avoid the usual vocabulary of pornographic films that insert close-ups so they can substitute stand-ins.
I wanted a film about the start of a love story. All our films are about love but I wanted to go back to the source. Maybe we were harking back to Jeanne et le garçon formidable, which was about the birth of an impossible love story. This time, we wanted a tale with a happy ending, even if the characters go through hard times.
Jacques Martineau: We were telling a real story and we were all focused on that so it made filming the sex as natural as we'd imagined it when we conceived the project. It's not just a scene of sexual intercourse and the demands of the story meant that the "performance" of filming actors with erections faded into the background (even if it's not the same as filming a family meal!). We had to believe in these two people falling in love and the passionate surge of desire. The main thing, for all of us, was the way the characters looked at each other.
The start of love is also about taking risks. Love itself is a risk. We're not saying that fucking without a condom is proof of love. This is fiction that presents the moment we realize we're falling in love and we accept that love even if we know that sooner or later, the price to pay may be high. The risk is also there because nobody really knows what it means to "be in love". You feel something, you decide it's love but there is no way to know if it has solid foundations.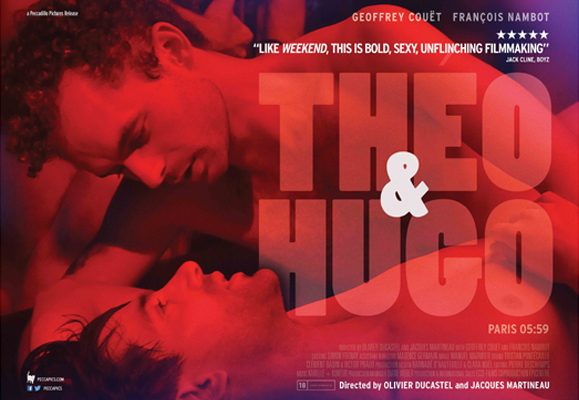 Theo and Hugo opens in cinemas and on-demand September 9th 2016.