Greatest love story ever told!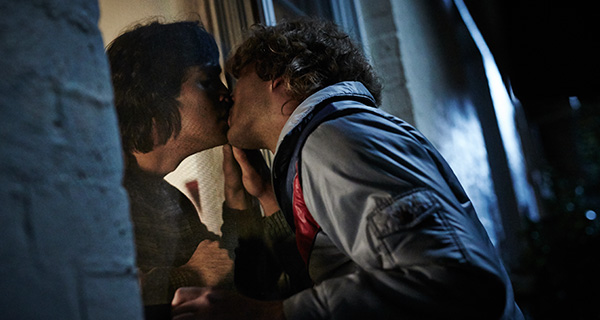 We have reached the mid-year and have kicked things off with the release of the wonderful Holding the Man and more POUTfest news!
Love and activism come together in Holding the Man, a life-affirming and emotional tale about first love and endurance in the face of prejudice and challenges. We are proud to present the film and its beautiful cinematic adaptation of Timothy Conigrave's much-loved memoirs that tracks the writer and activist's 15 year relationship with John Caleo, the captain of the football team he fell in love with in an all-boys Australian high school. Effortlessly spanning from the 70s to the 90s through a nostalgia-filled soundtrack and stunning cinematography, the film brings the couple's powerful unison to the fore.
Currently showing at cinemas throughout the country, audiences have been touched by the film's heart-wrenching story, including international superstar Sam Smith. The film has also been receiving excellent reviews from the critics:
Compared to recent mainstream LGBT titles, The Guardian comments that "This ambitious Australian drama, arriving with far less fanfare, trumps them all by refusing to deny its gay identity"
"Transforming an intimate story into a grand romance" The Guardian
"A heartfelt look at the very human stories behind a cultural tragedy" QX
"A true story honestly told and genuinely moving" Time Out Magazine
"A fantastic adaptation of an incredibly sad story. You have to watch this movie" Gay Star News
"Directed with great sensibility by Neil Armfield, it deserves to find a mainstream audience." Winq Magazine
POUTfest LGBT Film Tour 
You can experience HOLDING THE MAN as part of this year's POUTfest across cinema's alongside special accompanying short film MORNING IS BROKEN.
After last week's POUT celebrations with the opening of the festival at Picturehouse Central, we are excited to announce the launch of the official poster. Here is our new intern Maria holding our first copy up! Spot them at your local cinema and make sure to pick up a leaflet to check out this year's films and events.
Look out for next week's blog post on our first Academy Award film, the astonishing Embrace of the Serpent, coming to cinemas June 10. x x