Shaz Bennett
Shaz is a writer, director, storyteller and rabble rouser. On her path to filmmaking – Shaz worked in a fish cannery; bartended at a mafia restaurant; was a film programmer at Sundance, LA Film Festival and AFI FEST; peddled liquor undercover; developed films for actor Giancarlo Esposito; and was Cher's stand-in for a day. Her films and performance pieces have been seen in festivals, theatres, museums and abandoned warehouses all over the US, Mexico, Canada, South Africa and Europe. The New York Post described her as "the Mormon Dennis Leary" and Backstage called her a "six-foot tall Liza". Shaz currently works on THE GLADES on A&E and was one of eight women selected into The AFI Directing Workshop for Women class of 2012.
As a writer, Shaz has written numerous short stories, several screenplays, and has developed a television pilot based on the material she performs. She is currently working on a book of essays titled "Hungover Mormon". Her essays have been published in Cake Magazine, Imaging Ourselves, and "Best Monologues for Women", Huffington Post, and in the book "Dirty Laundry". Shaz worked for four seasons on the TV show "The Glades" on A&E.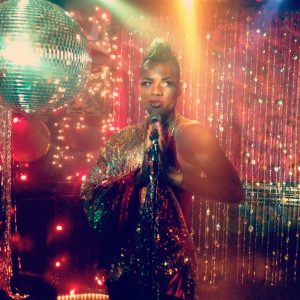 As a filmmaker, she wrote and directed the award winning short films "Top of the Circle",  "Tunnels," and wrote and starred in "Top of the Circle," these films screened at over 50 film festivals including, The Los Angeles Film Festival, AFI FEST, Nashville Film Festival, Silverdocs, and two shorts are currently traveling the country with Lunafest and the International Women's Museum.
While living in New York she studied with Spaulding Gray and wrote & performed four one-woman shows: "The Shaz Show," "Abrasive Fairy Tales," "Eyes, Lips, Legs," and "Hungover Angel." In addition to New York these shows have been performed extensively across the country, Mexico and Europe and as part of several spoken word tours sponsored by MTV, Hennessey and NOW. Her pieces have been performed in Museums, Universities, theatres and abandoned warehouses across the world. She performs frequently in Los Angeles with Sit N Spin at The Comedy Central Stage, Heroines of Comedy, The Moth, Third Saturdays, A Shot and a Beer. Backstage called her "A six foot tall Liza" and The New York Post described her as "the Mormon Dennis Leary". On the radio, Shaz has also been heard telling her comedic stories on KCRW's "UnFictional" and on the podcast "True Stories".