Robert Hawk
Robert Hawk is making his directorial debut with "Home From the Gym." He has been on the independent film scene for over 30 years as consultant (on hundreds of films), researcher, curator and producer. Producer credits include "Prodigal Sons," "Ballets Russes," "Paul Goodman Changed My Life," "Trick" and "Chasing Amy," among others. Before his involvement in film he was a production stage manager in theater.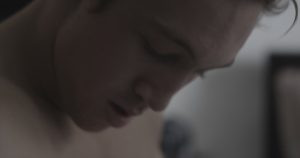 Director's Statement:
In "Home From the Gym," my primary goal was to create a "mirror film." I think that all films hold up a mirror for the viewer, but in this a-bit-under-six-minute journey I hope to provide each viewer ample room for their own experience and interpretation. Thus, no dialogue or music – only image and ambient sound.
-Robert Hawk